$23.99
AUD
Category: Children's Games
A Spot it! for little ones! Be on the lookout for creatures of the land, sky, and sea. With adorable animals and only 6 symbols on each card, Spot it Jr.! is ideal for kids under 7. As always, there is one, and only one, matching animal between any 2 cards. But in this junior variation, each card has on e big animal for easier spotting. Spot it Jr.! is a fun way to sharpen kids' visual perception and cognitive skills. Little ones will love to spot these colorful animals and the variety of images will challenge all ages. ...Show more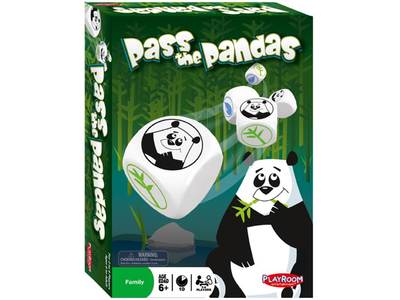 $29.99
AUD
Category: Children's Games
Be the first to get rid of all of your dice in Pass the Pandas by rolling pandas, bamboo, or water drops. A player who rolls pandas on her turn is able to pass those dice to other players. A roll of bamboo must be matched (or exceeded!) by the next player. A roll of water allows her to discard those dic e. A blank roll does nothing to help her, and she must keep blank dice to roll again on her next turn. ...Show more
$24.99
AUD
Category: Children's Games
Now you can play Spot It! with a Harry Potter theme! There are 55 cards, with 50 different symbols and 8 symbols per card. Only one symbol is ever shared between two cards. A game of Speed, Observation and Reflexes. 5 games in 1. 2-8 players. Playing Time 15 minutes. Ages 6+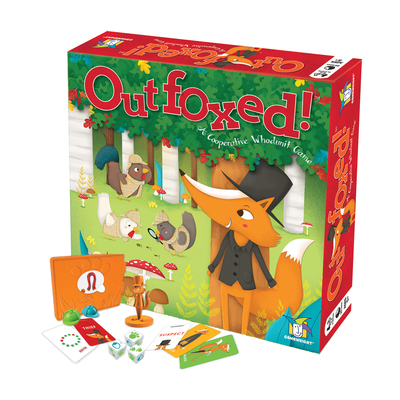 $32.00
AUD
Category: Children's Games
Mrs. Plumpert's prized pot pie has gone missing and now it's a chicken chase to crack the case. Move around the board gathering clues and then use the sepcial evidence scanner to rule out suspects. Age 5 years and up Players: 2-4 Duration: 15 mins Features: Cooperative and deduction gameplay eleme nts in one game. Reinforces Deduction,Visual Discrimination & Cooperation. Includes: 16x suspect cards, 16x thief cards, 12x clue markers, 4x detective hat pawns, 3x custom dice, Fox figurine, Clue decoder, Game board, Rules of play ...Show more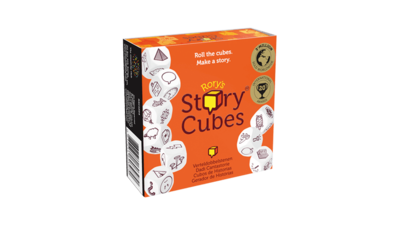 $19.99
AUD
Category: Children's Games
Rory's Story Cubes® is the original set that started the StoryCube move-ment and inspired creativity and storytelling across the globe. Rory's Story Cubes® is the pocket-sized creative story generator that encourages creativity, develops social confidence, enhances language development skills and create s connections and unique moments between people young and old alike. Housed in a compact magnetic box, StoryCubes are perfect for telling stories wherever you go. Take them travelling, to school, camping or even to the restaurant and tell a story while you wait. ...Show more
$22.00
AUD
Category: Children's Games
Can you keep a poker face? Can you remember the numbers on the other players' cards? Sharpen your memory and your timing with this clever game of strategy, skill, and awareness. You'll exchange a card on each turn, and try for the lowest score by hoarding all the Cats and discarding all the Rats. Peek, Swap, and Draw Two cards add a twist to the game and will keep you on your toes. This card game is the cat's meow! Game contains 54 Cat and Rat cards, and rules of play for older and younger players. For 2 - 6 players, ages 6 and up. Game time is approximately 20 minutes. ...Show more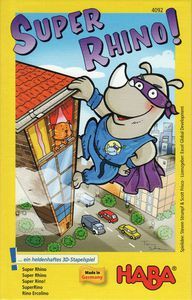 $20.99
AUD
Category: Children's Games
Super Rhino! presents players with an incredibly heroic – and regrettably heavy – rhinoceros who is eager to climb a tall building and leap other tall buildings in a single bound. First, though, you need to construct that building. Players each start the game with five roof cards, and they take turns a dding walls and roofs to a single building. On a turn, you first place walls on the highest floor, then you choose a roof card in your hand and place it on the wall. Each roof card bears markings that indicate where the next player must place walls on the card. In addition, some roof cards force a player to perform special actions, such as placing a second roof, changing the direction of play, or moving Super Rhino to a new location on the tower. Keep your hands steady! The first player to build all of his roof cards wins the game. Alternatively, if the building collapses, the player who caused the collapse automatically loses, and the player with the fewest roof cards in hand wins.   2-5 Players Ages 5+ ...Show more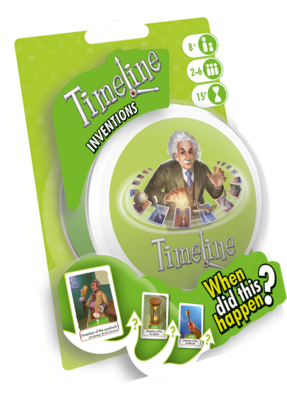 $19.99
AUD
Category: Children's Games
Could anyone wear blue jeans when the Encyclopedia was first published? Was the toothbrush already in use at that time? Was the seaplane created before or after these inventions? To win the game, be the first to correctly place all of your cards.Combine this game with other Timeline sets for more fun an d challenge! ...Show more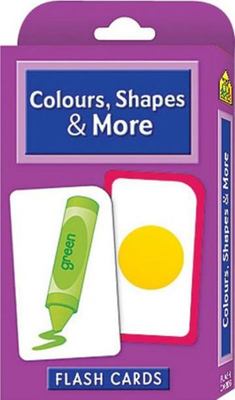 $3.00
AUD
$4.99
(39% off)
Category: Children's Games | Series: School Zone Flash Cards
Why would Digital Age kids benefit from using flash cards? Because they offer a fun, fast, easy, time-tested way to memorise new information and apply important concepts. School Zone flash cards, in several unique formats, offer big learning power packed with near-endless possibilities.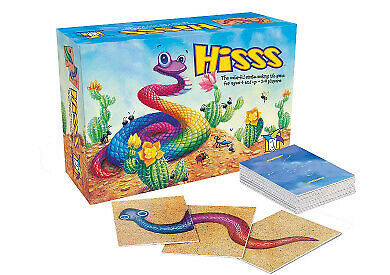 $29.99
AUD
Category: Children's Games
The players try to form snakes, which are as long as possible. A snake always consists of a head-section, at least one middle-section and a tail-section. The player who has formed the most and longest snakes wins.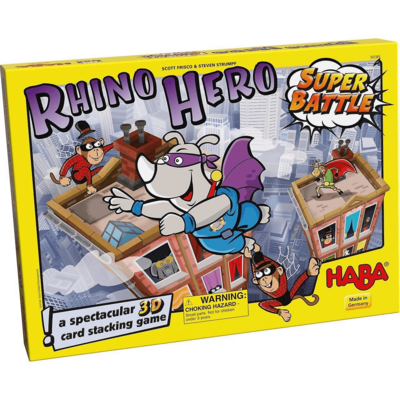 $54.99
AUD
Category: Children's Games
GAME (5YRS+) Rhino Hero is back on the job! And this time, not only does the wobbly skyscraper need to be climbed, but there will be fierce battles between four superheroes: Rhino Hero himself and three new additions: Giraffe Boy, Big E. and Batguin. Who will win the battles and successfully fend off t he mean spider monkeys? A turbulent 3D stacking game for 2-4 players ages 5+ ...Show more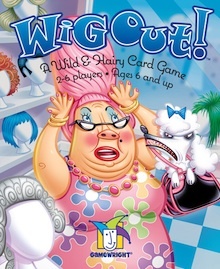 $21.00
AUD
Category: Children's Games
Flip your wig for this fast and frenzied card game that will put your frizzy in a tizzy! Race against your opponents to get rid of cards by matching all kinds of colorful hairstyles. Put together a pair of pigtails. Combine a couple of cornrows. Match a mullet or some Mohawks. The first player out of ca rds is a cut above the rest! ...Show more