Dog
by Shaun Tan
$19.99
AUD
Category: Gift
A beautifully poetic and gorgeously illustrated reflection on the relationship between dogs and humans. Dog is a stand-alone picture book of one of the most-loved stories from the bestselling and internationally acclaimed Tales from the Inner City by Shaun Tan, winner of the 2020 Kate Greenaway medal. Once we were strangers,legs bent the wrong way,rough voices falling to the wind …But in our hearts we wanted more than this. In our hearts, we knew there was more. 'A tour de force.' - The New York Times   ...Show more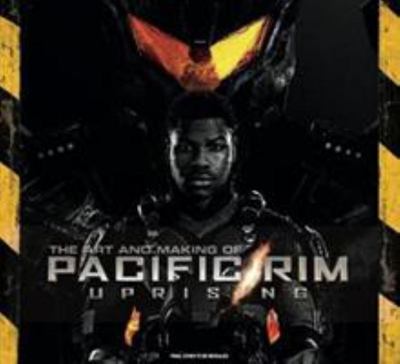 $69.99
AUD
Category: Pop Culture Merchandise
Explore the epic art of Pacific Rim Uprising, the highly anticipated follow-up to the 2013 monster hit.   The Art and Making of Pacific Rim Uprising takes readers behind the scenes and back into the heart of the epic battle between Kaiju and Jaegers. Showcasing the brilliant concept art behind the fi lm and immersing fans in the creation of a true sci-fi epic, this book will be the ultimate exploration of one of the most anticipated films of 2018.   ...Show more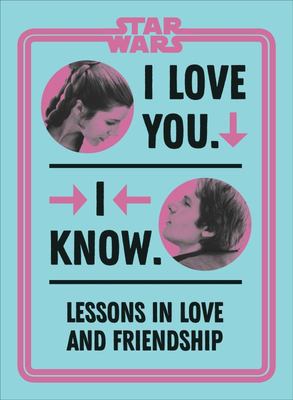 $14.99
AUD
Category: Gift
Say "I love you" to the Star Wars fan in your life with this collection of lessons in love and friendship from a galaxy far, far away. Relationships can be complex - your dad could have turned to the dark side, your partner could be a princess, or your best friend might speak in more than 7 million form s of communication and never stop talking! This book shares some wise advice for romances, friendships, and family relationships from fan-favourite Star Wars characters such as Han and Leia, Rey and Kylo Ren, and Finn and Poe. The perfect Valentine's Day or anniversary gift for your scruffy-looking nerf herder, best friend or long-lost sibling, Star Wars: I Love You. I Know is a light-hearted guide to relationships, featuring quotes, classic moments and characters from the Star Wars galaxy. © and (tm) 2020 Lucasfilm LTD. ...Show more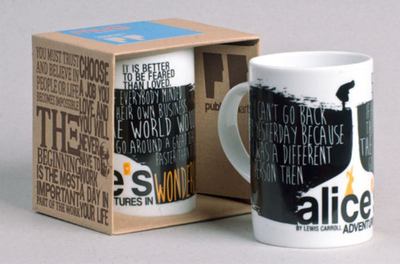 $19.99
AUD
Category: Mugs | Series: PublikumArt Gift and Accessories Ser.
High quality white porcelain mugs with capacity of 300ml. Cup of coffee, tea or any hot drink with a statement to start the day is a great idea for birthday present or anniversaries or any other occasion for people that you love. Famous quotes from this wonderful story are part of this mug design.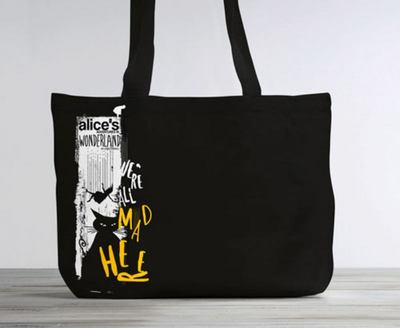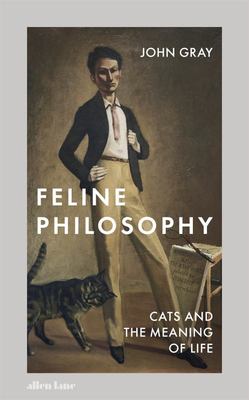 $39.99
AUD
Category: Gift
The history of philosophy has been a predictably tragic or comical succession of palliatives for human disquiet. Thinkers from Spinoza to Berdyaev have pursued the perennial questions of how to be happy, how to be good, how to be loved, and how to live in a world of change and loss. But perhaps we can l earn more from cats - the animal that has most captured our imagination - than from the great thinkers of the world. In Feline Philosophy, the philosopher John Gray discovers in cats a way of living that is unburdened by anxiety and self-consciousness, showing how they embody answers to the big questions of love and attachment, mortality, morality, and the Self: Montaigne's house cat, whose unexamined life may have been the one worth living; Meo, the Vietnam War survivor with an unshakable capacity for "fearless joy"; and Colette's Saha, the feline heroine of her subversive short story "The Cat", a parable about the pitfalls of human jealousy. Exploring the nature of cats, and what we can learn from it, Gray offers a profound, thought-provoking meditation on the follies of human exceptionalism and our fundamentally vulnerable and lonely condition. He charts a path toward a life without illusions and delusions, revealing how we can endure both crisis and transformation, and adapt to a changed scene, as cats have always done. ...Show more
$17.99
AUD
Category: Gift | Series: RP Minis Ser.
Bring the fun and excitement of bowling right to your desk with this glow-in-the-dark, nostalgic game. Kit includes: * 11" bowling lane with glow-in-the-dark features and flashing lights and music * 6 pins * Bowling ball * Mini book on the history, setup, and rules of the game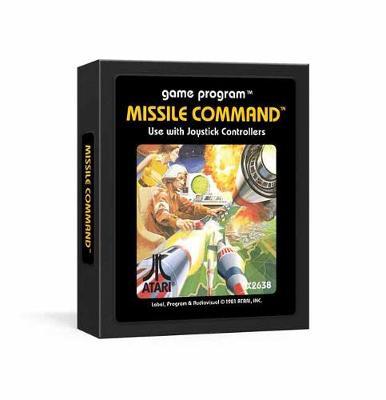 $19.99
AUD
Category: Gift
A journal designed with a clever package to resemble Atari's best-selling 2600 games Officially licensed and designed to look like the original game cartridge, MISSILE COMMAND- The Atari 2600 Game Journalfeatures endpapers with color screenshots of gameplay (including an Easter egg planted by the desig ner) as well as an insert with instructions from the original game manual. With black-edged pages and sticker artwork showcasing the Cold War-inspired nuclear control room, MISSILE COMMAND- The Atari 2600 Game Journalis a pixilated trip down memory lane. In 1977, Atari released their first programmable cartridge system, the VCS, in a daring attempt to bring gaming from arcade halls to living rooms. Later rebranded the Atari 2600, the gaming system became an essential part of 80's culture, selling millions of units until its remodel in 1992. Despite the variations that followed, the Atari 2600 games are seen as the pioneers of video gaming, and are the foundation for many game designs, platforms, and systems in rotation today. ...Show more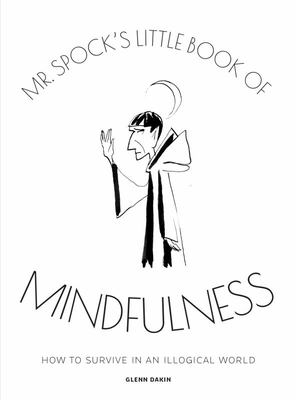 $26.99
AUD
Category: Gift
Who better to teach us mindfulness and wisdom than Mr. Spock, that beacon of calm, rational thought. With quotes from STAR TREK and timely insights about modern life this book will be your guide. In a universe that seems to have gone mad, we turn to mindfulness to restore sanity. When humanity has lost its way, it takes a Vulcan to raise an eyebrow at our folly and lead us towards the truth. After all, it's only logical ... The perfect holiday gift for the Star Trek fan in your life Essays on focus, computers, social media, love, family, self-acceptance and more.Filled with actual quotes from Mr. Spock and Star Trek characters, along with black & white illustrations. Includes source listing from TV episodes. ...Show more

$14.99
AUD
Category: Gift | Series: RP Minis Ser.
Unleash your inner royal and transform into a Queen for a Day with this stylish keepsake set of deluxe wooden magnets, poster-style frame, speech bubble stickers, and mini royal guidebook. Take a photo from ordinary to "your majesty " with this playful set of queenly accessories. Use the poster-style fr ame to elevate your image, and then embellish with wooden accessory magnets and cheeky speech-bubble stickers that let everyone know who's in charge of Buckingham Palace. An accompanying mini-book provides an ideal guide for royals in the making. This kit includes: 5 full-color, deluxe wooden magnets to transform yourself into a queen, featuring illustrations of royal accessories, including a hat, purse, tiara, pearls, and corgi. A full-color, mini-poster-size regal frame, for holding your photo.Sheets of speech bubble stickers with royal phrases like "All Hail " and "Your Majesty "A 72-page mini-book with inspiration for unleashing the royal within. ...Show more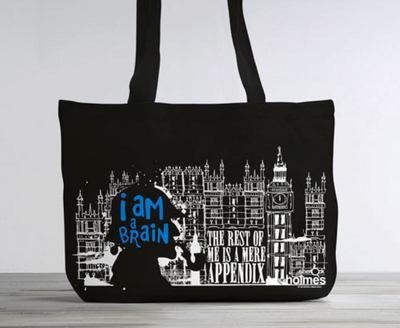 $24.99
AUD
Category: Apparel | Series: PublikumArt Gift and Accessories Ser.
Fashionable and practical accessories, these cotton-polyester tote bags featuring fresh designs and classic authors are a practical gift item that is bold and stylish.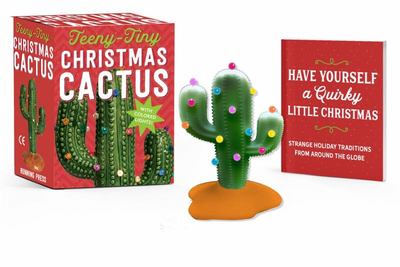 $17.99
AUD
Category: Pop Culture Merchandise | Series: Miniature Editions
Feliz Navidad! Your grandmother's ceramic tree has been given a modern, Southwestern facelift in the Teeny-Tiny Christmas Cactus. A bulb inside this fun ceramic cactus illuminates the tiny lights and casts a cheerful glow on your desktop, mantle, or any place in need of a festive touch! This adorable mi ni kit includes: A 4" ceramic cactus with 20 multi-colored lights A 32-page mini book exploring the fun, quirky ways people celebrate the Christmas season across the world ...Show more