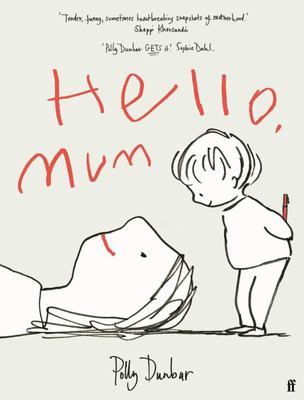 $24.99
AUD
Category: Gift
Fantastically funny, wise and charming motherhood sketches from award-winning illustrator Polly Dunbar. 'Tender, funny, sometimes heartbreaking snapshots of motherhood.' - Shappi Khorsandi'Go away, I'm busy writing about the beauty of motherhood.'Polly Dunbar is an award-winning illustrator who usually draws for children rather than adults, but when she had her own sons, she started recording the beautiful and maddening moments of parenthood with a doodle. Hello, Mum is her visual diary of the magical highs and absurd lows that many parents will recognise - from the shock and awe of the baby days to the delight (and terror) of the toddler years and the mayhem of sibling rivalry. Dunbar's fantastically funny, wise and enchanting drawings capture this precious and fleeting time with heart-touching perfection.  ...Show more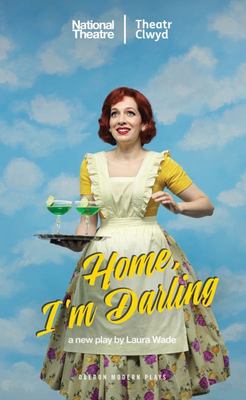 $19.99
AUD
Category: Gift | Series: Oberon Modern Plays Ser.
How happily married are the happily married? Every marriage needs a little fantasy to keep it sparkling. But behind the gingham curtains, being a domestic goddess isn't as easy as it looks... Home, I'm Darling is Laura Wade's new dark comedy about sex, cake and the quest to be the perfect 1950s housewif e ...Show more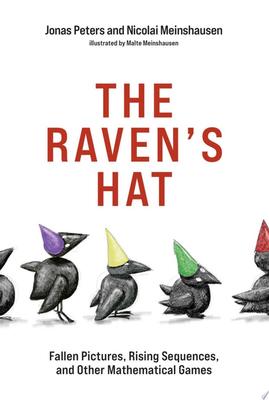 $39.99
AUD
Category: Gift
Games that show how mathematics can solve the apparently unsolvable. This book presents a series of engaging games that seem unsolvable--but can be solved when they are translated into mathematical terms. How can players find their ID cards when the cards are distributed randomly among twenty boxes? By applying the theory of permutations. How can a player guess the color of her own hat when she can only see other players' hats? Hamming codes, which are used in communication technologies. Like magic, mathematics solves the apparently unsolvable. The games allow readers, including university students or anyone with high school-level math, to experience the joy of mathematical discovery. ...Show more
$22.99
AUD
Category: Gift | Series: Vintage Classics Ser.
I am reduced to a thing that wants Virginia. I composed a beautiful letter to you in the sleepless nightmare hours of the night, and it has all gone. I just miss you... At a dinner party in 1922, Virginia Woolf met the renowned author, aristocrat - and sapphist - Vita Sackville-West. Virginia wrote in her diary that she didn't think much of Vita's conversation, but she did think very highly of her legs. It was to be the start of almost twenty years of flirtation, friendship, and literary collaboration. Their correspondence ended only with Virginia's death in 1941. Intimate and playful, these selected letters and diary entries allow us to hear these women's constantly changing feelings for each other in their own words. Eavesdrop on the affair that inspired Virginia to write her most fantastical novel, Orlando, and discover a relationship that - even a hundred years later - feels radical and relatable.  ...Show more
$12.99
AUD
Category: Gift | Series: The\Little Book Of... Ser.
An accessible guide, the Little Book of Zen features Zen meditations for a variety of purposes, and includes inspirational sayings to help you practise Zen.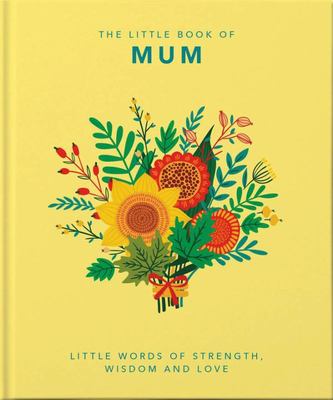 $12.99
AUD
Category: Gift | Series: The\Little Book Of... Ser.
Brimming with messages of love, practical tips, inspiring quotes, heartfelt reflections and funny anecdotes, The Little Book of Mum is the ultimate ode to the highs and lows of motherhood. A sentimental celebration of the power of a mother's love. Brimming with messages of love, practical tips, inspirin g quotes, heartfelt reflections and funny anecdotes, The Little Book of Mum is the ultimate ode to the highs and lows of motherhood. Mum, mom, mama, mumsy - whatever you call yours she'll love this little guide, designed to bring reassurance to mothers looking for a pocket of peace amongst the chaos.   ...Show more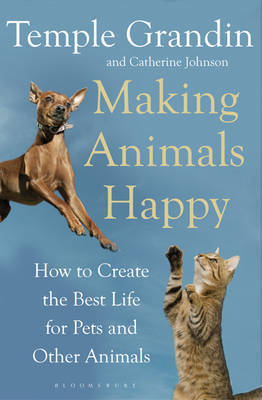 $24.99
AUD
Category: Gift
In her groundbreaking and bestselling book Animals in Translation, Temple Grandin drew on her own experience with autism as well as her distinguished career as an animal scientist to delivery extraordinary insights into how animals think, act, and feel. Now she builds on those insights to show us how to give our animals the best and happiest life - on their terms, not ours. It's usually easy to pinpoint the cause of physical pain in animals, but to know what is causing them emotional distress is much harder. Drawing on the latest research and her own work, Grandin identifies the core emotional needs of animals. Then she explains how to fulfill them for dogs and cats, horses, farm animals and zoo animals. Whether it's how to make the healthiest environment for the dog that you leave alone in the house during the day, how to how to keep pigs from being bored, or how to know if the lion pacing in the zoo is miserable or just exercising, Grandin teaches us to challenge our assumptions about animal emotions. Making Animals Happy is the culmination of almost 30 years of research, experimentation, and experience. ...Show more
Bowie Magnets
by Niki Fisher (Illustrator)
$17.99
AUD
Category: Gift
These fun magnets capture David Bowie at his most iconic, weaving through the real and imaginary worlds he inhabited, and personas he created.   Truly, our world has not been the same since David Bowie departed it. He left behind a legacy that is rich beyond measure - entirely contrasting eras and mov ements, all captured within one icon. These magnets, illustrated by Australian artist Niki Fisher, capture some of Bowie's very best guises: the Thin White Duke, Ziggy Stardust, Aladdin Sane, Jareth the Goblin King, and more.   Our beloved Starman might be gone, but we've got so much to celebrate (and geek out about) in that legacy. ...Show more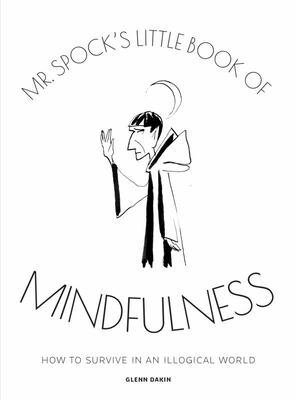 $26.99
AUD
Category: Gift
Who better to teach us mindfulness and wisdom than Mr. Spock, that beacon of calm, rational thought. With quotes from STAR TREK and timely insights about modern life this book will be your guide. In a universe that seems to have gone mad, we turn to mindfulness to restore sanity. When humanity has lost its way, it takes a Vulcan to raise an eyebrow at our folly and lead us towards the truth. After all, it's only logical ...   The perfect holiday gift for the Star Trek fan in your life   Essays on focus, computers, social media, love, family, self-acceptance and more.Filled with actual quotes from Mr. Spock and Star Trek characters, along with black & white illustrations. Includes source listing from TV episodes. ...Show more
$17.99
AUD
Category: Gift | Series: RP Minis Ser.
Bring the fun and excitement of bowling right to your desk with this glow-in-the-dark, nostalgic game. Kit includes: * 11" bowling lane with glow-in-the-dark features and flashing lights and music * 6 pins * Bowling ball * Mini book on the history, setup, and rules of the game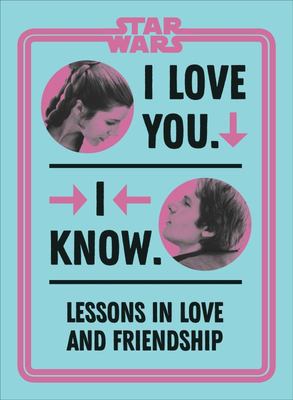 $14.99
AUD
Category: Gift
Say "I love you" to the Star Wars fan in your life with this collection of lessons in love and friendship from a galaxy far, far away. Relationships can be complex - your dad could have turned to the dark side, your partner could be a princess, or your best friend might speak in more than 7 million form s of communication and never stop talking! This book shares some wise advice for romances, friendships, and family relationships from fan-favourite Star Wars characters such as Han and Leia, Rey and Kylo Ren, and Finn and Poe. The perfect Valentine's Day or anniversary gift for your scruffy-looking nerf herder, best friend or long-lost sibling, Star Wars: I Love You. I Know is a light-hearted guide to relationships, featuring quotes, classic moments and characters from the Star Wars galaxy. © and (tm) 2020 Lucasfilm LTD. ...Show more