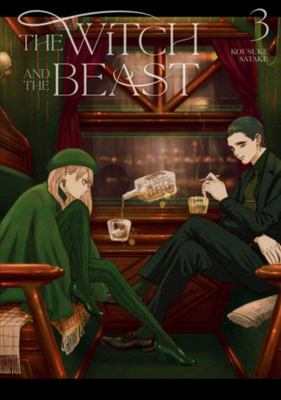 $22.99
AUD
Category: Manga | Series: The\Witch and the Beast Ser.
Dive into Kousuke Satake's suave and explosive manga debut, about powerful women good and evil, featuring a story of vengeance in a stylish, art-deco urban wonderland that's one part Fullmetal Alchemist and one part Cowboy Bebop.Ashaf: a soft-spoken man with delicate features, a coffin strapped to his b ack, and an entourage of black crows. Guideau: a feral, violent girl with long fangs and the eyes of a beast. This ominous pair appear one day in a town in thrall to a witch -- a ruler with magic coursing through her tattooed body, who has convinced the townsfolk she's their hero. But Ashaf and Guideau know better. They live by one creed: "Wherever a witch goes, only curses and disasters follow." They have scores to settle, and they won't hesitate to remove anyone in their way, be it angry mob or army garrison. A dark fairytale set in a steampunk world of magic and monsters, The Witch and the Beast will entice and entrap manga readers looking for their next fantasy action fix! ...Show more
$26.99
AUD
Category: Manga | Series: Granblue Fantasy Ser.
The manga based on the acclaimed RPG, from the designers of gaming classics Final Fantasy V/VI/IX. Don't wait for Granblue Fantasy: Relink to return to the world of Granblue! THE ENDLESS SKY What began as a duel between Katalina and Vira erupts into a battle threatening the entire Citadel, thanks to t he Empire's meddling. After the dust settles, the Grandcypher's weary condition gets Gran and crew stranded on an island enshrouded in mist--the Ship Graveyard! As they set out to solve the mystery binding their freedom, an unlikely duo lends a hand in coaxing out the keeper of the island's secrets. Join the crew for one last adventure in the final volume of this sword-clashing, heartwarming series! ...Show more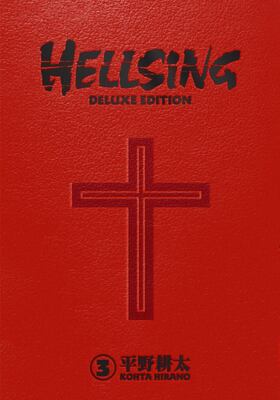 $79.99
AUD
Category: Manga
The international manga bestseller returns in deluxe hardcover editions, collecting Kohta Hirano's horror epic for the first time in its original 7x10 serialized format. Featuring wall-to-wall action and mayhem, Hellsing is one-stop shopping for supersized supernatural pyschosis   The Hellsing Organi zation is under siege by the undead Nazi army of the Millennium Project, who are turning the streets of London into rivers of blood and the citizenry into a legion of abominations. And with this murderous conflict at a fever pitch, the Vatican sees an opportunity to take down both Millennium and Hellsing in one swift stroke   Collects Hellsing chapters 28-62 from Hellsing volumes 5-8. ...Show more
$18.99
AUD
Category: Manga | Series: Attack on Titan Ser.
The blockbuster action manga that inspired the epic anime stampedes towards its climax The saga of humanity and the predatory Titans edges closer to its thrilling conclusions. The mysteries of the Titans are being revealed... who will escape death at the hands of giants and human beings?
$14.99
AUD
Category: Manga | Series: Chainsaw Man Ser.
Broke young man + chainsaw dog demon = Chainsaw Man   Denji was a small-time devil hunter just trying to survive a harsh world. After being killed on a job, Denji is revived by his pet devil-dog Pochita and becomes something new and dangerous--Chainsaw Man   The bloody battle heats up between Chains aw and Sword Denji is going to have to pull out all the tricks against this crafty opponent. And when the dust settles, how will Special Division 4 move on from their losses? ...Show more
$14.99
AUD
Category: Manga | Series: Ao Haru Ride Ser.
The popular shojo manga series that was adapted into the Blue Spring Ride anime!     Futaba Yoshioka thought all boys were loud and obnoxious until she met Kou Tanaka in junior high. But as soon as she realized she really liked him, he had already moved away because of family issues. Now, in high sch ool, Kou has reappeared, but is he still the same boy she fell in love with? Futaba Yoshioka has encountered her first love again in high school, but he seems different from the boy she once knew. The hearts of Futaba and Kou have aligned, but are more of their friends pairing off? The journey of youth concludes. ...Show more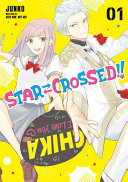 $28.99
AUD
Category: Manga | Series: Star-Crossed!! Ser.
From the creator of the hit manga and anime Kiss Him, Not Me! comes another off-the-wall, geeky shojo comedy! A series of mixups leads to God misplacing the souls of a girl and the handsome idol singer she adores--in each other's bodies! And they can switch back and forth by...kissing?!Azusa lives for o nly one man: Chika-kun, the cutest and most popular star in the idol group Prince 4 U. She goes to the shows. She watches the interviews. She ropes in her long-suffering best friend and makes him stand in line at dawn to buy the latest exclusive merch. But one concert changes her life, when she accidentally dies trying (and failing) to save his life! It turns out it was all a mix-up, and God agrees to return the two of them to Earth...but fate's mistakes don't end there, as they each wake up in the other's body! To make matters even weirder, they discover they can switch back and forth by kissing! What on Earth does heaven have in store for them? ...Show more
$21.99
AUD
Category: Manga | Series: Whisper Me a Love Song Ser.
An adorable new yuri manga for fans of Kase-san and Yamada and Bloom Into You. One day, high school girl Himari sees a girl, Yori, sing in a band, and it awakens feelings she doesn't understand... but Yori does!Bubbly, energetic first-year high school student Himari falls head over heels for her senpai Yori after hearing her band perform on the first day of school. Himari tells Yori she just loves her, and, to Himari's surprise, Yori says she loves Himari back! But when Himari realizes that she and her senpai are feeling two different kinds of love, she begins to ask herself what "love" really means... ...Show more
$17.99
AUD
Category: Manga | Series: FAIRY TAIL: 100 Years Quest Ser.
A wizard's job is never done! Get fired up for the official sequel to Fairy Tail, with story and layouts by original creator Hiro Mashima himself.Natsu, Lucy, Happy, Erza, and the whole Fairy Tail guild are back in action! And they've decided to tackle the "100 Years Quest" - a job no one's dared take o n since the founding of the guild more than a century ago. A mysterious town, a baffling spirit, a ghastly new enemy... and a brand new continent to explore. When you're with real friends, the adventures never stop! ...Show more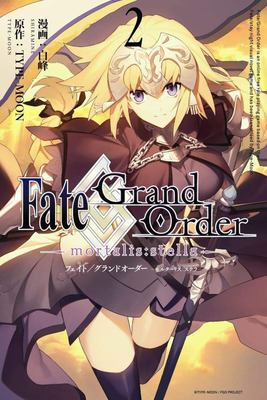 $21.99
AUD
Category: Manga | Series: Fates/Grand Order (Manga) Ser.
The official manga adaptation of one of the most popular mobile games in the world makes its long-awaited return with Vol. 2! Continue the time-traveling fantasy story that has enthralled millions, in a new adaptation from Shiramine, the artist behind Tales of Zestiria! A NEW GRAND ORDER The year is 2 016, and glitches found in humanity's past threaten the sustainability of its future. The Chaldea Security Organization--tasked with preserving human history for as long and as strongly as possible--has developed a new method of time travel to repair these events, stabilizing humanity's future. But when an unknown threat pushes mankind to the brink of extinction, young recruits Mash Kyrielight and Ritsuka Fujimaru find themselves at the helm of the rescue mission: Obtain the Holy Grail in a face off against fate itself... The official adaptation of the TYPE-MOON phenomenon that has become one of the most popular mobile games in the world! ...Show more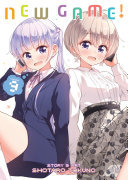 $32.00
AUD
Category: Manga | Series: New Game! Ser.
The original manga about making it in the video game industry that inspired the hit anime How to draw, with Kou
$32.00
AUD
Category: Manga | Series: Berserk of Gluttony (Light Novel) Ser.
A strikingly illustrated dark fantasy, in which a frail young man's terrible magic could lead him to ultimate power. And don't miss the manga version, also from Seven Seas Fate Graphite is one of the forsaken. Cursed with the skill "Gluttony," he is ever starving, never sated...until the day he kills a dying thief and devours the man's strength--and his soul. The true hunger of Fate's Gluttony has awakened, and if he can learn to control his power, he will at last be the master of his own destiny. ...Show more