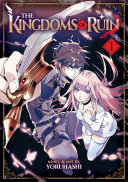 $28.00
AUD
Category: Manga | Series: Kingdoms of Ruin Ser.
A fantasy revenge thriller that pits the powers of magic against the might of science fiction technology. For ages, humanity flourished through the power of magic, a gift from witches to aid mankind. But times have changed. The scientific Gear Expansion has made both magic and witches obsolete. In order to liberate humanity from the blight of magic, the mighty Redia Empire began a ruthless hunt to exterminate all witches. Adonis was only a boy when the hunt began, apprentice to a witch he dearly loved. When she perishes at the hands of the empire, Adonis vows revenge. By this furious wizard's power, blood will flow An epic battle between science and magic begins. ...Show more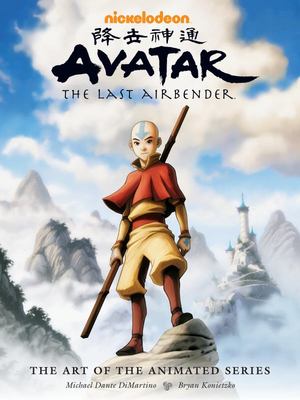 $71.99
AUD
Category: Manga
Join series creators Bryan Konietzko and Michael Dante DiMartino for an unpreccendented behind-the-scenes look at hundreds of pieces of concept, design, and production art as they take you on a guided tour through the development of this smash-hit television series in this new edition of the beloved art book. Learn how Avatar: The Last Airbender took shape, from the very first sketch through the series finale, and beyond! This new edition comes with a brand new forward from long time Avatar the Last Airbender series writer Gene Luen Yang. Avatar: The Last Airbender has been syndicated to more than 120 countries around the world, inspiring millions of fans and industry professionals alike and garnering numerous industry honors including wins at the prestigious Annie, Peabody, and Primetime Emmy awards. Perfect for fans of all ages! ...Show more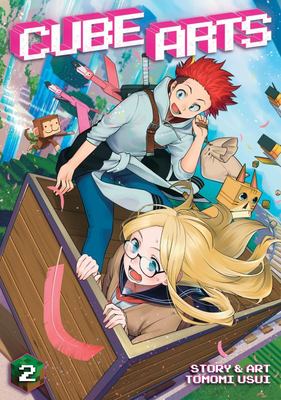 $29.99
AUD
Category: Manga | Series: Cube Arts Ser.
MINE OR DIE Takuto, trapped in a sandbox-style video game, must save his friend Noa from slavery. So he crafts the Iron Greatsword, a powerful weapon made of diamonds. Meanwhile, the truth behind the Soul Stones that drop when a player is killed begins to emerge. Minecarts, monsters, mayhem...in this c ubed world, the possibilities for fun--and death--are endless ...Show more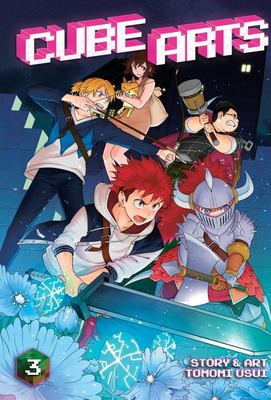 $29.99
AUD
Category: Manga | Series: Cube Arts Ser.
GAME OVER! Takuto and his friends are still trapped inside the sandbox-style game Cube Arts, but they haven't given up on escaping. They've devised a daring plan to rescue their friend, Noa, along with countless other players who've been kidnapped by a ruthless gang terrorizing the world. New enemies a nd old secrets are revealed in this thrilling final volume! The final volume! ...Show more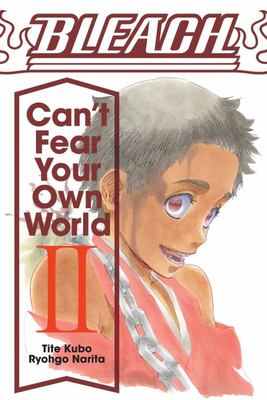 $26.99
AUD
Category: Manga
The bestselling paranormal action adventure manga series Bleach continues in novel form as an all-new threat arises! The Quincies' Thousand Year Blood War is over, but the embers of turmoil still smolder in the Soul Society… Hikone Ubuginu's mysterious origin story, and the secrets behind the very exist ence of the Soul Reapers and all their allies and adversaries, could be revealed to incite an all-out battle royal. Meanwhile, Urahara and Hisagi face down formidable enemies in Karakura Town as Tokinada Tsunayashiro's fiendish plan unfolds! ...Show more
$14.99
AUD
Category: Manga | Series: Splatoon: Squid Kids Comedy Show Ser.
All-new adventures featuring the beloved characters of the hit Nintendo video games Wacky short adventures based on the hit Nintendo games In these new stories from the world of Splatoon, Hit and Maika meet an elite boy named Ko who joins them on their crazy adventures.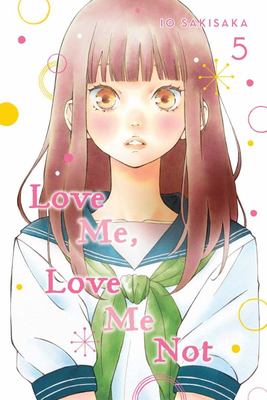 $14.99
AUD
Category: Manga | Series: Love Me, Love Me Not Ser.
A new romance from Io Sakisaka, leading shojo manga creator and author of Ao Haru Ride Fast friends Yuna and Akari are complete opposites--Yuna is an idealist, while Akari is a realist. When lady-killer Rio and the oblivious Kazuomi join their ranks, love and friendship become quite complicated Love a nd friendship have become quite complicated for these four friends. After dreaming about kissing Yuna, Rio can't stop thinking about her. Meanwhile, Akari pursues Kazuomi, but it seems he's not interested in her? ...Show more
$18.99
AUD
Category: Manga | Series: Hell's Paradise: Jigokuraku Ser.
Even an invincible ninja may not be able to survive Hell's Paradise Gabimaru is a ninja on death row with one chance to see his wife again--by finding the elixir of immortality on a supernatural island and delivering it to the shogun. Standing in his way are his fellow convicts and the fearsome beasts that roam the island, devouring or killing anyone they encounter. Seeking the answers to the secrets behind the mysterious island and the divine horrors that populate it only seems to lead to even greater dangers. What is tao, and how does this supernatural phenomenon turn Lord Tensen into such fearsome enemies? And when Gabimaru begins acting strangely, is there any hope for his companions, or will they face certain death at the hands of one of the deadliest ninja in existence? ...Show more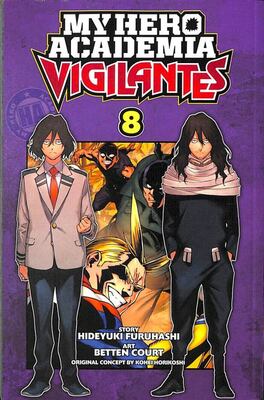 My Hero Academia: Vigilantes, Vol. 8
by Hideyuki Furuhashi; Betten Court (Illustrator); Kohei Horikoshi (Created by)
$14.99
AUD
Category: Manga | Series: My Hero Academia: Vigilantes Ser.
Not everyone needs a license to fight for justice   In a superpowered society, there is nothing ordinary about evil anymore. Heroes, trained and licensed to protect and defend the public against supervillains, stand above all the rest. Not everyone can be a hero, however, and there are those who would use their powers to serve the people without legal sanction. But do they fight for justice in the shadows, or for reasons known only to themselves? Whatever they fight for, they are called...vigilantes.   Captain Celebrity and Koichi gave it all they had to hold off the explosive attacks set up by the mysterious high-speed villain. But now, as the Sky Egg stadium plunges earthward, can anyone save the day? And just who is the sinister speedster? What is his connection to Knuckleduster? Koichi's mentor still has a lot of secrets he hasn't told anyone. Later, Aizawa helps Koichi deal with a minor villain and the encounter triggers a memory from his youth... ...Show more
$18.99
AUD
Category: Manga | Series: Fire Force Ser.
Now a hit anime! The new action fantasy set in a steampunk Tokyo from the creator of the smash hit Soul Eater!The city of Tokyo is in the grip of a reign of terror! Possessed by demons, people have begun to burst into flame, leading to the establishment of a special firefighting team: the Fire Force, re ady to roll on a moment's notice to fight spontaneous combustion anywhere it might break out. But the team is about to get a very unique addition: Shinra, a boy who possesses the unique power to run at the speed of a rocket, leaving behind the famous "devil's footprints" (and destroying his shoes in the process). Can the Fire Force discover the source of this strange phenomenon and put a stop to it? Or will the city burn to ashes first? ...Show more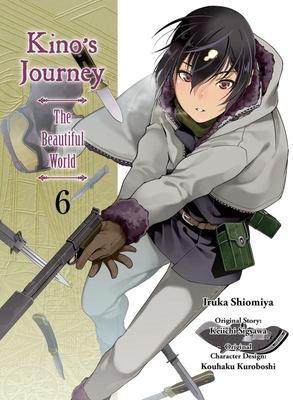 $23.99
AUD
Category: Manga
"We'll be careful, don't worry." The man in his forties nodded. His two companions headed for the truck, but he paused. "Kino," the man said, his expression deadly serious. "What is it?" "Ye didn't ask about what's in the back of the truck. Why is that?" "Why, what's in there?" Kino replied immediately. The man went silent for a moment, then smiled abruptly. "Our sin." In a desolate, snow-covered land, Kino and Hermes find three men in the wilderness starving to death. Despite not knowing the men-nor their intentions-Kino decides to hunt rabbits and cook to nurse them back to health. Though the men are truly thankful for these kind deeds, what Kino doesn't know just might come back to bite them... ...Show more
$18.99
AUD
Category: Manga | Series: Attack on Titan Ser.
The blockbuster action manga that inspired the epic anime stampedes towards its climax   The saga of humanity and the predatory Titans edges closer to its thrilling conclusions. The mysteries of the Titans are being revealed... who will escape death at the hands of giants and human beings?