$14.99
AUD
Category: Classics & Poetry
Brave New World is a novel written in 1931 by Aldous Huxley and published in 1932. Set in London of AD 2540 (632 A.F. - "After Ford" - in the book), the novel anticipates developments in reproductive technology, sleep-learning, psychological manipulation, and operant conditioning that combine to profou ndly change society. ...Show more
Pie Hard
by Amelia Cree; Honni Cox
$35.00
AUD
$45.00
(22% off)
Category: Cooking & Mixology
A mouth watering pie and cocktail recipe book that will inspire people of any diet and skill level in the kitchen.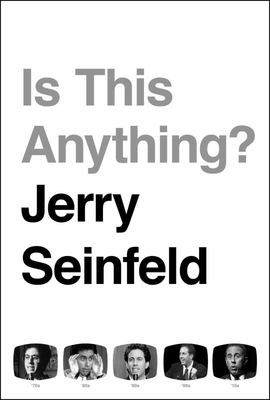 $40.00
AUD
$49.99
(19% off)
Category: Biography
The first book in twenty-five years from Jerry Seinfeld features his best work across five decades in comedy. Since his first performance at the legendary New York nightclub Catch a Rising Star as a twenty-one-year-old student in autumn of 1975, Jerry Seinfeld has written his own material and saved eve rything. 'Whenever I came up with a funny bit, whether it happened on a stage, in a conversation, or working it out on my preferred canvas - the big yellow legal pad - I kept it in one of those old-school accordion folders,' Seinfeld writes. 'So I have everything I thought was worth saving from forty-five years of hacking away at this for all I was worth.' For this book, Jerry Seinfeld has selected his favourite material, organised decade by decade. In page after hilarious page, one brilliantly crafted observation after another, readers will witness the evolution of one of the great comedians of our time and gain new insights into the thrilling but unforgiving art of writing stand-up comedy.   ...Show more
Agency
by William Gibson
$22.99
AUD
Category: Crime Fiction / Thriller / Horror
They call Verity 'the app-whisperer', and she's just been hired by a shadowy start-up to evaluate a pair-of-glasses-cum-digital-assistant called Eunice. Only Eunice has other ideas. Pretty soon, Verity knows that Eunice is smarter than anyone she's ever met, conceals some serious capabilities and is pro foundly paranoid - which is just as well since suddenly some bad people are after Verity. Meanwhile, in a post-apocalyptic London a century from now, PR fixer Wilf Netherton is tasked by all-seeing policewoman Ainsley Lowbeer with interfering in the alternative past in which Verity and Eunice exist. It appears something nasty is about to happen there - and fixing it will require not only Eunice's unique human-AI skillset but also a little help from the future. A future which Verity soon fears may never be . . . ...Show more
$22.99
AUD
Category: Cult Fiction
Before The Matrix, before Star Wars, before Ender's Game and Neuromancer, there was Dune: winner of the prestigious Hugo and Nebula awards, and widely considered one of the greatest science fiction novels ever written. Melange, or 'spice', is the most valuable - and rarest - element in the universe; a drug that does everything from increasing a person's life-span to making intersteller travel possible. And it can only be found on a single planet: the inhospitable desert world Arrakis. Whoever controls Arrakis controls the spice. And whoever controls the spice controls the universe. When the Emperor transfers stewardship of Arrakis from the noble House Harkonnen to House Atreides, the Harkonnens fight back, murdering Duke Leto Atreides. Paul, his son, and Lady Jessica, his concubine, flee into the desert. On the point of death, they are rescued by a band for Fremen, the native people of Arrakis, who control Arrakis' second great resource: the giant worms that burrow beneath the burning desert sands. In order to avenge his father and retake Arrakis from the Harkonnens, Paul must earn the trust of the Fremen and lead a tiny army against the innumerable forces aligned against them. And his journey will change the universe.   ...Show more
$29.99
AUD
Category: Humour
Allie Brosh, the "gut-bustingly funny" (NPR), award-winning, and #1 New York Times bestselling author of Hyperbole and a Half, shares a new collection of autobiographical and illustrated essays. A Touchstone book. Touchstone has a great book for every reader.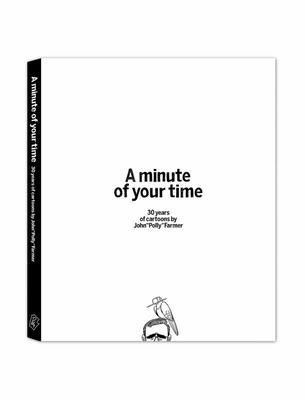 $49.99
AUD
Category: Humour
For over thirty years cartoonist John "Polly" Farmer has been commenting on the news of the day in Tasmanian newspapers the Mercury and the Sunday Tasmanian. Now, for the first time, his work appears in a collection that acts as a chronological record of the local, state, national and international issu es that have shaped our lives over the last four decades. ...Show more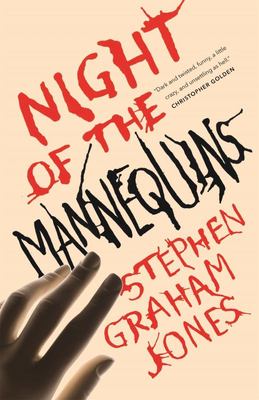 $24.99
AUD
Category: Crime Fiction / Thriller / Horror
Award-winning author Stephen Graham Jones returns withNight of the Mannequins, a contemporary horror story where a teen prank goes very wrong and all hell breaks loose: is there a supernatural cause, a psychopath on the loose, or both? Praise forNight of the Mannequins "Reading Stephen Graham Jones is like sitting in the corner of a bar with an old friend, and everyone quiets down the moment they start telling a story.Night of the Mannequins is dark and twisted, funny, a little crazy, and unsettling as hell. The opening setup gets way under your skin, and then Jones takes the story somewhere much darker than you imagined. If there's an heir apparent to the kind of no-rules, wild imagination, down home storytelling perfected by Joe R. Lansdale, it's this guy right here. Read him."--Christopher Golden "Sly, surprising psychic sleight-of-hand, in a tale of teenage madness where the next plastic face might be your own."--John Skipp "Wicked and wry, this is a terrific story by one of my favorite writers, Stephen Graham Jones. Tip-top with a twist of dead. The narrator's first person delivery is the most notable aspect of this surprising and creepy tale that nods to popular stalker-killer films of the past, but is so much better than the bulk of those films, and what an ending. You definitely need this."--Joe R. Lansdale "Stephen Graham Jones' has one of the most gripping, stream-of-consciousness voices in horror fiction.Night of the Mannequins is propulsive and poignant, capturing the mundane terror of adolescence, and adding that ever-so-essential dab of killer mannequin. You won't put it down." --Sarah Langan ...Show more
$32.99
AUD
Category: Crime Fiction / Thriller / Horror
At the bottom of the world, there is an island. It is a land of rugged wilderness, of ice and snow and blistering heat, of the oldest tress on earth ... They say extinct tigers still roam there. They say other things roam, too. When a school group of teenage girls go missing in the remote wilderness of Tasmania's Great Western Tiers, the people of Limestone Creek are immediately on alert. Not long ago, six young girls went missing in the area of those dangerous bluffs, and the legends of 'the Hungry Man' still haunt locals to this day. Now, authorities can determine that the teacher, Eliza Ellis, was knocked unconscious, so someone on the mountain was up to foul play. Jordan Murphy, father of missing student Jasmine and the town's local dealer, instantly becomes prime suspect, but Detective Con Badenhorst knows that in a town this size - with corrupt cops, small-town politics, and a teenage YouTube sensation - anyone could be hiding something, and bluffing comes second nature. When a body is found, mauled, at the bottom of a cliff, suspicion turns to a wild animal - but that can't explain why she, like all victims past and present, was discovered barefoot, with her shoes found nearby, laces neatly tied. What happened up there on the bluffs? Somebody knows... unless the local legends are true... ...Show more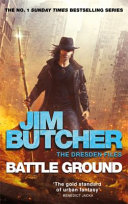 $38.00
AUD
$45.00
(15% off)
Category: Crime Fiction / Thriller / Horror | Series: Dresden Files Ser.
THINGS ARE ABOUT TO GET SERIOUS FOR HARRY DRESDEN, CHICAGO'S ONLY PROFESSIONAL WIZARD, in the next entry in the No. 1 New York Times and No. 1 Sunday Times bestselling Dresden Files. Harry has faced terrible odds before. He has a long history of fighting enemies above his weight class. The Red Court of vampires. The fallen angels of the Order of the Blackened Denarius. The Outsiders. But this time it's different. A being more powerful and dangerous on an order of magnitude beyond what the world has seen in a millennium is coming. And she's bringing an army. The Last Titan has declared war on the city of Chicago, and has come to subjugate humanity, obliterating any who stand in her way. Harry's mission is simple but impossible: Save the city by killing a Titan. And the attempt will change Harry's life, Chicago, and the mortal world forever. ...Show more
$19.99
AUD
Category: Crime Fiction / Thriller / Horror
The book behind the HBO Series from J.J. Abrams, Misha Green and Jordan Peele (Director of Get Out) A chimerical blend of magic, power, hope, and freedom that stretches across time, touching diverse members of two black families, Lovecraft Country by Matt Ruff is a devastating kaleidoscopic portrait of racism - the terrifying specter that continues to haunt us today. Chicago, 1954. When his father Montrose goes missing, twenty-two year-old Army veteran Atticus Turner embarks on a road trip to New England to find him, accompanied by his Uncle George - publisher of The Safe Negro Travel Guide - and his childhood friend Letitia. On their journey to the manor of Mr. Braithwhite - heir to the estate that owned one of Atticus's ancestors - they encounter both mundane terrors of white America and malevolent spirits that seem straight out of the weird tales George devours. At the manor, Atticus discovers his father in chains, held prisoner by a secret cabal named the Order of the Ancient Dawn - led by Samuel Braithwhite and his son Caleb - which has gathered to orchestrate a ritual that shockingly centers on Atticus. And his one hope of salvation may be the seed of his - and the whole Turner clan's - destruction. ...Show more
$19.99
AUD
Category: Classics & Poetry | Series: Penguin Science Fiction Ser.
In the deep glens of Massachusetts, in the wild hills of Vermont, and in Australia's sandy wastes, unfathomable things lurk. Things that shine with an unnatural light, that speak and buzz strangely in the night, that prowl in the mind. Things not of our Earth. Widely considered to be the most significan t writer of supernatural tales in the twentieth century, H.P. Lovecraft made a profound contribution to science fiction. From their singularly creepy atmospheres to their portrayal of extraordinary creatures and happenings, the three stories included in this collection - 'The Colour Out of Space', 'The Whisperer in the Darkness' and 'The Shadow Out of Time' - are peerless examples of the genre. ...Show more