$32.99
AUD
Category: Science
The groundbreaking story of the world's first talking dog, the indispensable dog book for the new decade.  An incredible, revolutionary true story and surprisingly simple guide to teaching your dog to talk from speech-language pathologist Christina Hunger, who taught her dog, Stella, to communicate usi ng simple paw-sized buttons associated with different words. When speech-language pathologist Christina Hunger first came home with her puppy, Stella, it didn't take long for her to start drawing connections between her job and her new pet. During the day, she worked with toddlers with significant delays in language development and used Augmentative and Alternative Communication (AAC) devices to help them communicate. At night, she wondered: If dogs can understand words we say to them, shouldn't they be able to say words to us? Can dogs use AAC to communicate with humans?Christina decided to put this to the test with Stella and started using a paw-sized button, programmed with her voice to say the word 'outside' when clicked, whenever she took Stella out of the house. Stella now has a bank of more than thirty word buttons, and uses them either individually or together to create near-complete sentences.How Stella Learned to Talk is part memoir and part how-to guide. It chronicles the journey Christina and Stella have taken together from the day they met to the day Stella 'spoke' her first word, and the other breakthroughs they've had since. It also reveals the techniques Christina used to teach Stella, broken down into simple stages and actionable steps any dog owner can use to start communicating with their pets.Filled with conversations that Stella and Christina have had, as well as the attention to developmental detail that only a speech-language pathologist could know, How Stella Learned to Talk will be the indispensable dog book for the new decade. ...Show more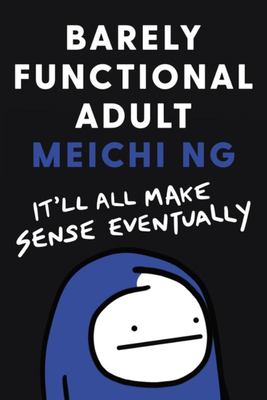 $35.00
AUD
Category: Humour
From the creator of Barely Functional Adult, a painfully relatable webcomic with over 130k followers on Instagram, comes a never-before-seen collection of incriminating short stories about exes, murder, friendship, therapy, anxiety, Hufflepuff, sucking at things, freaking out about things, calming down momentarily, melodrama, wrinkles, pettiness, and other wonderful delights.Wielding her trademark balance of artful humor, levity, and heartbreaking introspection, Meichi Ng's indisputably relatable collection of short stories holds a mirror to our past, present, and future selves. Featuring a swaddled Barely Functional Adult as its protagonist who says all the things we think but dare not say, this book is equal parts humorous and heartbreaking as it spans a spectrum of topics from imposter syndrome, therapy, friendships, first loves, letting go of exes, to just trying to find your purpose in the world. Prepare to excitedly shove this book in your friend's face with little decorum as you shout, "THIS IS SO US " In this beautiful, four-color collection compiled completely of never-before-seen content, Meichi perfectly captures the best and worst of us in every short story, allowing us to weep with pleasure at our own fallibility. Hilarious, relatable, and heart-wrenchingly honest, Barely Functional Adult will have you laughing and crying in the same breath, while taking solace in the fact that we're anything but alone in this world. ...Show more
$22.99
AUD
Category: Classics & Poetry | Series: Barnes & Noble Collectible Editions
"[I]t is safer to be feared than loved." These words embody the spirit of The Prince, Niccolò Machiavelli's classic work of political philosophy. Machiavelli's advice for how a ruler should acquire and ruthlessly exercise power over others continues to be relevant to contemporary readers more than five centuries after it was first published. ...Show more
$22.99
AUD
Category: Classics & Poetry | Series: Barnes and Noble Leatherbound Pocket Editions Ser.
One of the most important and impactful works of spiritual fiction ever published in the English language, Kahlil Gibran's masterwork, The Prophet, is rooted in the author's experiences as a traveler and immigrant, providing inspiration to us all and particularly all those of us anxious in today's uncer tain world. A prophet, soon to return to his homeland after a decade of travel abroad, shares the lessons he's learned with the group of people who gather around to hear his wise words about love, pain, friendship, family, beauty, work, religion, passion, sorrow, money, and death. The Prophet has been translated into more than forty languages and is one of the bestselling books of all time. All deserve to partake of the wisdom of The Prophet, and for many these words are a life-changing experience. ...Show more
$49.99
AUD
Category: Classics & Poetry | Series: Barnes and Noble Collectible Editions Ser.
Chinese culture is rich with marvelous folklore, and this exquisitely designed collection draws on that magnificent historical repository. It features more than 200 fables and tales chosen from Strange Stories from a Chinese Studio and other classic compendiums. Here are legends of ancient demons, stra nge ghosts, magic swords, evil sorcerers, diabolical transformations, flying ogres, fairy foxes, powerful gods, and more. They include: The Painted Wall, The Flower Nymphs, The Boatmen of Lao-lung, The King of the Nine Mountains, The Disowned Princess, and dozens more. ...Show more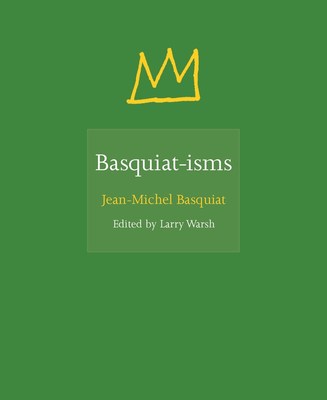 Basquiat-Isms
by Jean-Michel Basquiat; Larry Warsh (Editor)
$27.99
AUD
Category: Classics & Poetry | Series: ISMs Ser.
A collection of essential quotations and other writings from artist and icon Jean-Michel Basquiat One of the most important artists of the late twentieth century, Jean-Michel Basquiat explored the interplay of words and images throughout his career as a celebrated painter with an instantly recognizable style. In his paintings, notebooks, and interviews, he showed himself to be a powerful and creative writer and speaker as well as image-maker. Basquiat-isms is a collection of essential quotations from this godfather of urban culture. In these brief, compelling, and memorable selections, taken from his interviews as well as his visual and written works, Basquiat writes and speaks about culture, his artistic persona, the art world, artistic influence, race, urban life, and many other subjects. Concise, direct, forceful, poetic, and enigmatic, Basquiat's words, like his art, continue to resonate. Select quotations from the book: "I cross out words so you will see them more; the fact that they are obscured makes you want to read them." "I think there are a lot of people that are neglected in art, I don't know if it's because of who made the paintings or what, but, um . . . black people are never really portrayed realistically or I mean not even portrayed in modern art." "Since I was 17, I thought I might be a star." "The more I paint the more I like everything." "I think I make art for myself, but ultimately I think I make it for the world." ...Show more
$44.99
AUD
Category: Science
Bird Talk delves into new scientific developments to reveal the complexities of how birds make, learn, and use sound in a bewildering array of songs and calls. The beauty of birdsong is one of the joys of nature, and this book reveals how songs are learned and performed, why the quality of a male's repe rtoire can affect his mating success, and how birds use song-matching and countersinging in territorial disputes.Bird Talk illustrates how birds communicate through visual signals too, from the dazzling feathers of a Peacock to the jumping displays that a Jackson's Widowbird performs to show off his long tail. Plumage features such as the red bill shield of a Pukeko can indicate dominance, and aggressive wing-waving is used to ward off impostors.Bird Talk will help you understand how birds communicate in a range of situations, whether in harmony or in conflict, providing essential new insight into avian intelligence. ...Show more
$29.99
AUD
Category: Classics & Poetry
This beautiful volume features more than 200 of Aesop's fables, selected for young readers and illustrated with engravings and color plates by Arthur Rackham, Walter Crane, and Ernest Griset. It includes such classics as: The Boy Who Cried Wolf, The Tortoise and the Hare, The City Mouse and the Country Mouse, and The Fox and the Grapes. Each fable is a polished gem whose luster never dulls. ...Show more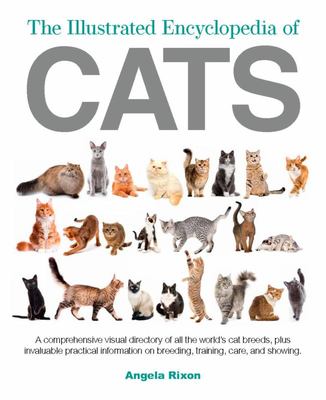 $29.99
AUD
Category: Science
The Illustrated Guide to Cats is 256 pages devoted to your whiskered friends. With exceptional photography, it's a must-have for cat lovers.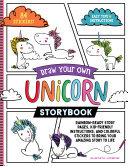 $24.99
AUD
Category: Art
A creative activity book for kids that allows them to write and draw their own unicorn story, then decorate it with stickers! Complete with instructions on how to craft a great story and ideas to get started, this book makes it easy for kids to write their own book.
$5.99
AUD
Category: Classics & Poetry | Series: Collins Classics Ser.
The international bestselling classic from the author of Nineteen Eighty-Four. The animals at Manor Farm have had enough of Farmer Jones - he's drunk, he's reckless and he cares little for the welfare of his animals. When Old Major, the old boar, calls a meeting, the animals are enthralled by his revolu tionary plans, convinced that with the despot Jones overthrown, they can thrive on their own. However, soon after the farmer is banished from Manor Farm, the pigs begin to vie for control amongst themselves; the promised comforts never appear, no matter how hard they work; and their leaders begin to bear an uncanny resemblance to the very men they said they despised... George Orwell's renowned fable became an instant success on publication after the Second World War. The novel has continued to captivate readers of all ages, and has secured Orwell's position as one of the great writers of the twentieth century. ...Show more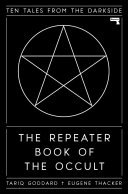 $24.99
AUD
Category: Crime Fiction / Thriller / Horror
A selection of Repeater authors choose their favourite forgotten horror stories for this new anthology, with each also writing a critical introduction for the story of their choice. A selection of Repeater authors choose their favourite horror stories for this new anthology, with each writing a critical introduction for the story of their choice. Edited by novelist and Repeater publisher Tariq Goddard and horror philosopher Eugene Thacker, The Repeater Book of the Occult is a new anthology of horror stories that explores the ever-shifting boundaries between the natural and supernatural, between the real and the unreal. As the editors note, In the grey zone between what appears and what is, lies horror. But horror writing is also a certain disposition, a way of thinking based on a suspicion regarding the world as it is given to us, and a doubt regarding the accepted ways of explaining that world to us - and for us. The Repeater Book of the Occult includes introductions by Repeater authors such as Leila Taylor, Carl Neville, Rhian E Jones, and Elvia Wilk, and features horror classics by Algernon Blackwood, Charlotte Perkins Gilman, and Edgar Allan Poe, as well as forgotten gems by authors such as W.W. Jacobs, Mark Twain, and Sheridan Le Fanu. ...Show more