$32.99
AUD
Category: Pop Culture Books
__________________________________________ Two hundred years before the events of Star Wars: The Phantom Menace, in the era of the glorious High Republic, the noble and wise Jedi Knights must face a frightening threat to themselves, the galaxy, and the Force itself....
$34.99
AUD
Category: Pop Culture Books
A special 42nd Anniversary edition of Douglas Adams' mega-selling cult classic: now in one handy paperback volume!A phenomenon across all formats, this new paperback omnibus contains the complete Hitchhiker's Guide trilogy in five parts, charting the whole of Arthur Dent's odyssey through space and time , plus a bonus short story, Young Zaphod Plays It Safe, and a special undeleted scene.The Hitchhiker's Guide to the Galaxy One Thursday lunchtime the Earth gets unexpectedly demolished to make way for a new hyperspace bypass. For Arthur Dent, who has only just had his house demolished that morning, this seems already to be rather a lot to cope with. Sadly, however, the weekend has only just begun. The Galaxy may offer a mind-boggling variety of ways to be blown up and/or insulted, but it's very hard to get a cup of tea.The Restaurant at the End of the Universe When all questions of space, time, matter and the nature of being have been resolved, only one question remains - Where shall we have dinner? The Restaurant at the End of the Universe provides the ultimate gastronomic experience, and for once there is no morning after to worry about.Life, the Universe and Everything Following a number of stunning catastrophes, Arthur Dent is surprised to find himself living in a hideously miserable cave on prehistoric Earth. However, just as he thinks that things cannot get possibly worse, they suddenly do. An eddy in the space-time continuum lands him, Ford Prefect, and their flying sofa in the middle of the cricket ground at Lord's, just two days before the world is due to be destroyed by the Vogons. Escaping the end of the world for a second time, Arthur, Ford, and their old friend Slartibartfast embark (reluctantly) on a mission to save the whole galaxy from fanatical robots. Not bad for a man in his dressing gown.So Long, and Thanks for All the Fish There is a knack to flying. The knack lies in learning how to throw yourself at the ground and miss. It's not an easy thing to do, and Arthur Dent thinks he's the only human who's been able to master this nifty little trick - until he meets Fenchurch, the woman of his dreams. Fenchurch once realised how the world could be made a good and happy place. Unfortunately, she's forgotten. Convinced that the secret lies within God's Final Message to His Creation, they go in search of it. And, in a dramatic break with tradition, actually find it!Mostly Harmless Arthur Dent has settled down on the small planet Lamuella and has embraced his role as a Sandwich Maker. However, his plans for a quiet life are thrown awry by the unexpected arrival of his daughter. There's nothing worse than a frustrated teenager with a copy of the Hitchhiker's Guide to the Galaxy in her hands! When she runs away, Arthur goes after her determined to save her from the horrors of the universe. After all - he's encountered most of them before. ...Show more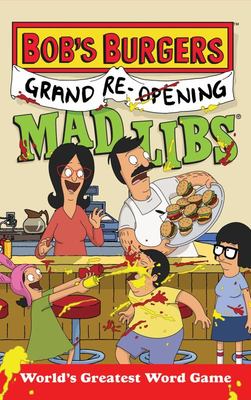 $7.99
AUD
Category: Pop Culture Books | Series: Mad Libs Ser.
This sequel to the original Mad Libs title includes 21 all-new, totally funnystories inspired by the FOX animated TV series. Young fans can now order up asecond serving of delicious fun! Illustrations. Consumable.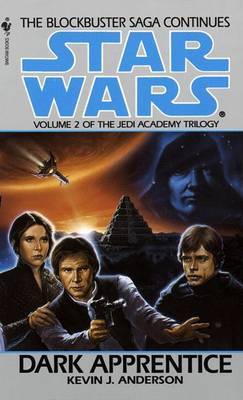 $19.99
AUD
Category: Pop Culture Books | Series: Star Wars
Luke Skywalker finds his academy threatened by untold dangers when his most talented and rebellious student, Kyp Durron, delves dangerously into the Dark Side of the Force, aided by an evil and deadly enemy.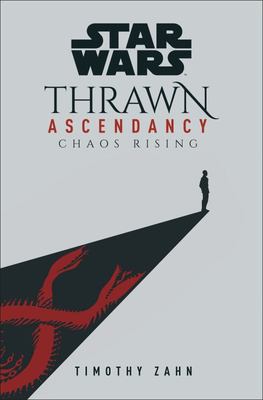 $28.00
AUD
$32.99
(15% off)
Category: Pop Culture Books
_____________________________________ Discover Thrawn's origins within the Chiss Ascendancy in the first book in an epic new Star Wars trilogy from bestselling author Timothy Zahn. Beyond the edge of the galaxy lies the Unknown Regions- chaotic, uncharted, and near impassable, with hidden secrets and da ngers in equal measure. And nestled within its swirling chaos is the Ascendancy, home to the enigmatic Chiss and the Nine Ruling Families that lead them. The peace of the Ascendancy, a beacon of calm and stability, is shattered after a daring attack on the Chiss capital that leaves no trace of the enemy. Baffled, the Ascendancy dispatches one of its brightest young military officers to root out the unseen assailants. A recruit born of no title, but adopted into the powerful family of the Mitth and given the name Thrawn. With the might of the Expansionary Fleet at his back, and the aid of his comrade Admiral Ar'alani, answers begin to fall into place. But as Thrawn's first command probes deeper into the vast stretch of space his people call the Chaos, he realizes that the mission he has been given is not what it seems. And the threat to the Ascendancy is only just beginning. ...Show more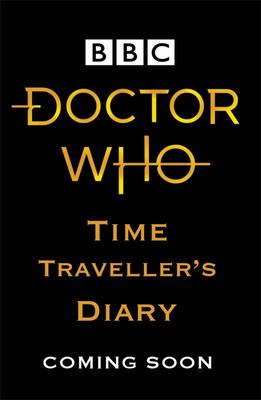 $19.99
AUD
Category: Pop Culture Books | Series: Doctor Who
Whether you're sight-seeing in the constellation of Kasterborous or slumming it on planet Earth, you need to be able keep track of things - especially if you're a time traveller. This handy Time Lord-approved diary is perpetual, so will work whichever year you land in, and with a day to a page there's p lenty of room to record your adventures or plan your next move.   It's also packed with useful information about holidays and anniversaries from all over the galaxy, from New Year's Day (1st January) to the Second Manifestation of Kroll (12th December 2528.) There's even a section of Useful Information, including international dialling codes, conversion tables for weights and measures, quantum mechanical equations, and how to tell a Silurian from a Sea Devil. ...Show more
$39.99
AUD
Category: Pop Culture Books
Explore the fabled myths and legends of the magnificent Marvel Universe. They look down upon the Earth from beyond the stars, watching, waiting, judging... But who or what are these all-powerful beings? How did they come to be? And what is their role in the creation of the Marvel Universe? Travel to the dawn of time and witness the birth of the Celestials, and their warring creations the Eternals and Deviants. Discover the pantheons of Thor, the Asgardians, and their Olympian rivals; the arcane cosmology of Dr. Strange; the advent of the Orishas and the Black Panthers; and the rise of Atlantis and its regal protector Namor. These wondrous mysteries - and many more - are spectacularly revealed in Marvel Myths and Legends. © 2020 MARVEL ...Show more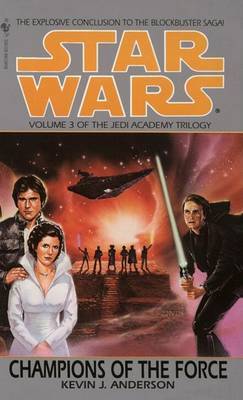 $19.99
AUD
Category: Pop Culture Books | Series: Star Wars
Suspended helplessly between life and death, Luke Skywalker lies in state at the Jedi academy. But on the spirit plane, Luke fights desperately for survival, reaching out physically to the Jedi twins. At the same time, Leia is on a life-and-death mission of her own, a race against Imperial agents hoping to destroy a third Jedi child -- Leia and Han's baby Anakin -- hidden on the planet Anoth. Meanwhile, Luke's former proté gé Kyp Durron has pirated the deadly Sun Crusher on an apocalyptic mission of mass destruction, convinced he is fighting for a just cause. Hunting down the rogue warrior, Han must persuade Kyp to renounce his dark crusade and regain his lost honor. To do it, Kyp must take the Sun Crusher on a suicide mission against the awesome Death Star prototype -- a battle Han knows they may be unable to win... even with Luke Skywalker at their side! ...Show more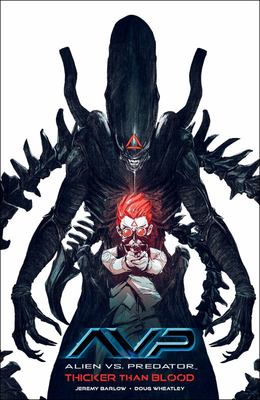 $29.99
AUD
Category: Pop Culture Books
A luxury spaceship is attacked by Predators! In short order, the passengers and crew are reduced to two survivors: the teenage Maria and her younger 'brother' Tyler - a synthetic companion she views now as a burden. Maria and Tyler scramble to hide from the Predators, and feel they might have a chance w hen an Alien is thrown into the mix... until the creature targets them as well! It's a harrowing battle for survival that hinges on the bravery of the little android and raises the question of when does love and compassion trump programming? ...Show more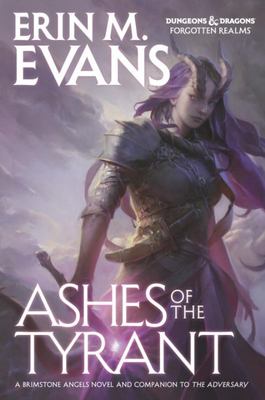 $27.99
AUD
Category: Pop Culture Books
In a direct follow-up to her fourth book in the Brimstone Angels series, Fire in the Blood, Erin M. Evans thrusts her signature character Farideh into a fast-paced murder mystery rife with political intrigue.   In the wake of the war brought on by the Sundering, Farideh's adopted father Mehen has been c alled back by the clan that cast him out, and Farideh and Havilar mean to go with him. Just as Mehen confronts the head of his former clan, a clutch of young dragonborn is found in the catacombs, brutally murdered, an infernal summoning circle that looks all-too-familiar to Farideh, nearby. ...Show more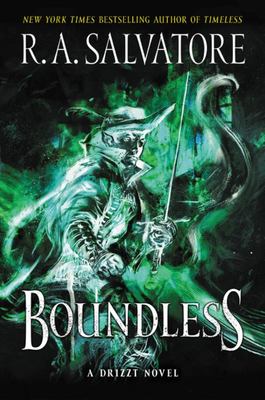 $32.99
AUD
Category: Pop Culture Books | Series: Generations Ser.
The second book in New York Times bestselling author R. A. Salvatore's all-new trilogy--a rollicking a rollicking tale of swordplay, danger, and imaginative thrills, featuring one of fantasy's most beloved and enduring characters, Drizzt Do'Urden. When the legendary drow warrior Zaknafei finally perish ed, he was content knowing he left behind a legacy as substantial as his son, Drizzt. Except . . . someone wasn't ready for Zaknafein to be dead. Now he's back, hundreds of years later, in a world he does not recognize. His son's companions are not the prideful--and bigoted--males the dark elf was accustomed to in his previous life. Drizzt's friends and companions includes dwarves, elves, and, perhaps worst of all, a human wife. Struggling to navigate this transformed new world, Zaknafein realizes that some things have not changed: the threat of demons and the machinations of a drow matron no longer content with her family's position in the ranks of houses. Though he has been displaced in time, Zaknafein is still a warrior. And no matter what prejudices he must overcome, he knows he will do his duty and fight by Drizzt's side to stem the tide of darkness that threatens the Realms. ...Show more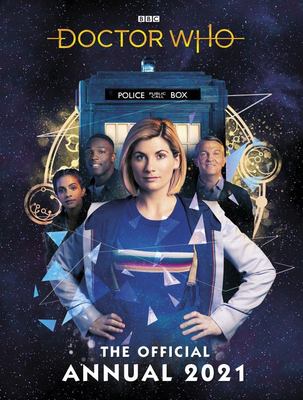 $16.99
AUD
Category: Pop Culture Books | Series: Doctor Who
Join the Doctor for a brand new adventure in the TARDIS! Jam packed withactiv ities, puzzles, stories and so much more, this beautifully illustratedannual will entertain fans for hours.