$35.00
AUD
$39.99
(12% off)
Category: Sci-Fi & Fantasy | Series: The\Firemane Saga Ser.
Hatushaly and his young wife Hava are living a good life, working to reopen the burned-out Inn of the Three Stars in the prosperous trading town of Beran's Hill.But there is a great deal more to this bucolic scene than meets the eye. Both Hatu and Hava were raised on the secret island of Coaltachin, and though they may appear to be no more than a young couple in love, preparing for the midsummer festival where their friends Declan and Gwen will be wed, they are in fact assassins on a mission, waiting instructions from their masters in the Kingdom of Night.Moreover, Hatu is the last remaining member of the ruling family of Ithrace – the legendary Firemanes. He dyes his flaming red hair, and has studied to control his dangerous magical powers. But however hard Hatu may be hiding from all those who would seek to use or to destroy him, fate has other plans.Horrific events are approaching Beran's Hill, bringing death and devastation to the peaceful town as unknown and monstrous forces are unleashed. And nothing will ever be the same again.   ...Show more
Dune
by Frank Herbert
$22.99
AUD
Category: Sci-Fi & Fantasy | Series: DUNE
Before The Matrix, before Star Wars, before Ender's Game and Neuromancer, there was Dune: winner of the prestigious Hugo and Nebula awards, and widely considered one of the greatest science fiction novels ever written. Melange, or 'spice', is the most valuable - and rarest - element in the universe; a d rug that does everything from increasing a person's life-span to making intersteller travel possible. And it can only be found on a single planet: the inhospitable desert world Arrakis. Whoever controls Arrakis controls the spice. And whoever controls the spice controls the universe. When the Emperor transfers stewardship of Arrakis from the noble House Harkonnen to House Atreides, the Harkonnens fight back, murdering Duke Leto Atreides. Paul, his son, and Lady Jessica, his concubine, flee into the desert. On the point of death, they are rescued by a band for Fremen, the native people of Arrakis, who control Arrakis' second great resource: the giant worms that burrow beneath the burning desert sands. In order to avenge his father and retake Arrakis from the Harkonnens, Paul must earn the trust of the Fremen and lead a tiny army against the innumerable forces aligned against them. And his journey will change the universe. ...Show more
$29.99
AUD
$32.99
(9% off)
Category: Sci-Fi & Fantasy
The highly anticipated sequel to the beloved worldwide bestseller Ready Player One, the near-future adventure that inspired the blockbuster Steven Spielberg film.   AN UNEXPECTED QUEST. TWO WORLDS AT STAKE. ARE YOU READY?  Days after winning OASIS founder James Halliday's contest, Wade Watts makes a di scovery that changes everything. Hidden within Halliday's vaults, waiting for his heir to find, lies a technological advancement that will once again change the world and make the OASIS a thousand times more wondrous--and addictive--than even Wade dreamed possible.   With it comes a new riddle, and a new quest -- a last Easter egg from Halliday, hinting at a mysterious prize. And an unexpected, impossibly powerful, and dangerous new rival awaits, one who'll kill millions to get what he wants.   Wade's life and the future of the OASIS are again at stake, but this time the fate of humanity also hangs in the balance.  Lovingly nostalgic and wildly original as only Ernest Cline could conceive it, Ready Player Two takes us on another imaginative, fun, action-packed adventure through his beloved virtual universe, and jolts us thrillingly into the future once again.   ...Show more
$22.99
AUD
Category: Sci-Fi & Fantasy | Series: The Witcher
Geralt, the witcher of Rivia, is back - and this time he holds the fate of the whole land in his hands ... For more than a hundred years, humans, dwarves, gnomes and elves lived together in relative peace. But times have changed, the uneasy peace is over and now the races once again fight each other - a nd themselves: dwarves are killing their kinsmen, and elves are murdering humans and elves, at least those elves who are friendly to humans ... Into this tumultuous time is born a child for whom the witchers of the world have been waiting. Ciri, the granddaughter of Queen Calanthe, the Lioness of Cintra, has strange powers and a stranger destiny, for prophecy names her the Flame, one with the power to change the world - for good, or for evil ... Geralt, the witcher of Rivia, has taken Ciri to the relative safety of the Witchers' Settlement, but it soon becomes clear that Ciri isn't like the other witchers. As the political situation grows ever dimmer and the threat of war hangs almost palpably over the land, Geralt searches for someone to train Ciri's unique powers. But someone else has an eye on the young girl, someone who understand exactly what the prophecy means - and exactly what Ciri's power can do. This time Geralt may have met his match. ...Show more
$29.99
AUD
Category: Sci-Fi & Fantasy | Series: Rivers of London
The eighth book of the bestselling Rivers of London series returns to the adventures of Peter Grant, detective and apprentice wizard, as he solves magical crimes in the city of London. Peter Grant is facing fatherhood, and an uncertain future, with equal amounts of panic and enthusiasm. Rather than sit around, he takes a job with migr Silicon Valley tech genius Terrence Skinner's brand new London start up--the Serious Cybernetics Company. Drawn into the orbit of Old Street's famous 'silicon roundabout', Peter must learn how to blend in with people who are both civilians and geekier than he is. Compared to his last job, Peter thinks it should be a doddle. But magic is not finished with Mama Grant's favourite son. Because Terrence Skinner has a secret hidden in the bowels of the SCC. A technology that stretches back to Ada Lovelace and Charles Babbage, and forward to the future of artificial intelligence. A secret that is just as magical as it technological--and just as dangerous.   ...Show more
Piranesi
by Susanna Clarke
$27.99
AUD
Category: Sci-Fi & Fantasy
From the New York Times bestselling author of Jonathan Strange & Mr Norrell, an intoxicating, hypnotic new novel set in a dreamlike alternative reality. Piranesi's house is no ordinary building: its rooms are infinite, its corridors endless, its walls are lined with thousands upon thousands of stat ues, each one different from all the others. Within the labyrinth of halls an ocean is imprisoned; waves thunder up staircases, rooms are flooded in an instant. But Piranesi is not afraid; he understands the tides as he understands the pattern of the labyrinth itself. He lives to explore the house. There is one other person in the house-a man called The Other, who visits Piranesi twice a week and asks for help with research into A Great and Secret Knowledge. But as Piranesi explores, evidence emerges of another person, and a terrible truth begins to unravel, revealing a world beyond the one Piranesi has always known. For readers of Neil Gaiman's The Ocean at the End of the Lane and fans of Madeline Miller's Circe, Piranesi introduces an astonishing new world, an infinite labyrinth, full of startling images and surreal beauty, haunted by the tides and the clouds.   ...Show more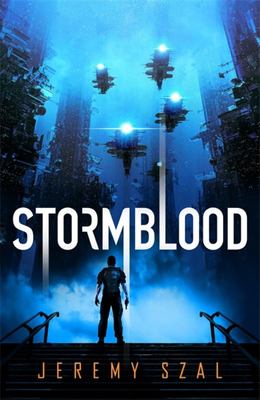 $32.99
AUD
Category: Sci-Fi & Fantasy
Vakov Fukasawa used to be a Reaper: a bio-enhanced soldier fighting for the Harmony, against a brutal invading empire. He's still fighting now, on a different battlefield: taking on stormtech. To make him a perfect soldier, Harmony injected him with the DNA of an extinct alien race, altering his body ch emistry and leaving him permanently addicted to adrenaline and aggression. But although they meant to create soldiers, at the same time Harmony created a new drug market that has millions hopelessly addicted to their own body chemistry. Vakov may have walked away from Harmony, but they still know where to find him, and his former Reaper colleagues are being murdered by someone, or something - and Vakov is appalled to learn his estranged brother is involved. Suddenly it's an investigation he can't turn down . . . but the closer he comes to the truth, the more addicted to stormtech he becomes. And it's possible the war isn't over, after all . . . ...Show more
$19.99
AUD
Category: Sci-Fi & Fantasy | Series: Handmaid's Tale #2
WINNER OF THE BOOKER PRIZE LONGLISTED FOR THE SCOTIABANK GILLER PRIZE INTERNATIONAL BESTSELLER Margaret Atwood's dystopian masterpiece, The Handmaid's Tale, has become a modern classic--and now she brings the iconic story to a dramatic conclusion in this riveting sequel. More than fifteen years after t he events of The Handmaid's Tale, the theocratic regime of the Republic of Gilead maintains its grip on power, but there are signs it is beginning to rot from within. At this crucial moment, the lives of three radically different women converge, with potentially explosive results.   Two have grown up as part of the first generation to come of age in the new order. The testimonies of these two young women are joined by a third voice: a woman who wields power through the ruthless accumulation and deployment of secrets.   As Atwood unfolds The Testaments, she opens up the innermost workings of Gilead as each woman is forced to come to terms with who she is, and how far she will go for what she believes. "The literary event of the year." --The Guardian   "The international literary event of the season." --Globe and Mail   "It's terrifying and exhilarating." --Judges of the Booker Prize 2019 ...Show more
$22.99
AUD
Category: Sci-Fi & Fantasy | Series: The Witcher
The adventures of Geralt the Witcher continue in this second novel in the bestselling Witcher series that inspired the Netflix show and video games. The kings and armies are manoeuvring for position, each fearing invasion from across the river, each fearing their neighbours more. Intrigue, dissent and r ebellion fester on all sides. After decades of oppression, the elves and other races are fighting each other and attacking the humans - and with growing numbers preparing for battle, the threat of all-out war looms ever greater. Against this backdrop of fear, Geralt and Yennefer must protect Ciri, the orphaned heir who is sought by all sides. For the child of prophecy has the power to change the world - if she lives to use it. ...Show more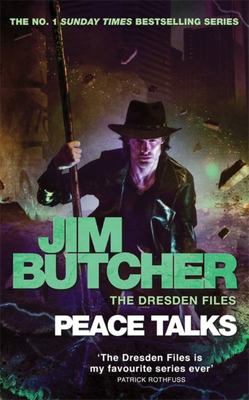 $32.99
AUD
Category: Sci-Fi & Fantasy | Series: Dresden Files Ser.
HARRY DRESDEN IS BACK AND READY FOR ACTION, in the new entry in the #1 New York Times bestselling Dresden Files. When the Supernatural nations of the world meet up to negotiate an end to ongoing hostilities, Harry Dresden, Chicago's only professional wizard, joins the White Council's security team to m ake sure the talks stay civil. But can he succeed, when dark political manipulations threaten the very existence of Chicago - and all he holds dear? ...Show more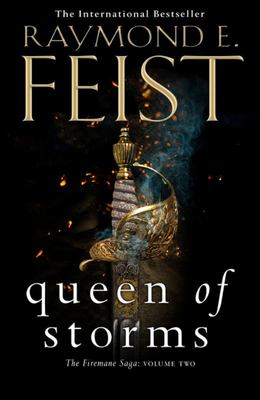 $32.99
AUD
Category: Sci-Fi & Fantasy | Series: Firemane Ser.
Dark and powerful forces threaten the world of Garn once more in this second novel in legendary New York Times bestselling author Raymond E. Feist's epic fantasy series, the Firemane Saga Hatushaly and his young wife Hava are living a good life, working to reopen the burned-out Inn of the Three Stars in the prosperous trading town of Beran's Hill. But there is a great deal more to this bucolic scene than meets the eye. Both Hatu and Hava were raised on the secret island of Coaltachin, and though they may appear to be no more than a young couple in love, preparing for the midsummer festival where their friends Declan and Gwen will be wed, they are in fact assassins on a mission, waiting instructions from their masters in the Kingdom of Night. Moreover, Hatu is the last remaining member of the ruling family of Ithrace - the legendary Firemanes. He dyes his flaming red hair, and has studied to control his dangerous magical powers. But however hard Hatu may be hiding from all those who would seek to use or to destroy him, fate has other plans. Horrific events are approaching Beran's Hill, bringing death and devastation to the peaceful town as unknown and monstrous forces are unleashed. And nothing will ever be the same again. s magical powers. But however hard Hatu may be hiding from all those who would seek to use or to destroy him, fate has other plans. Horrific events are approaching Beran's Hill, bringing death and devastation to the peaceful town as unknown and monstrous forces are unleashed. And nothing will ever be the same again. s magical powers. But however hard Hatu may be hiding from all those who would seek to use or to destroy him, fate has other plans. Horrific events are approaching Beran's Hill, bringing death and devastation to the peaceful town as unknown and monstrous forces are unleashed. And nothing will ever be the same again. s magical powers. But however hard Hatu may be hiding from all those who would seek to use or to destroy him, fate has other plans. Horrific events are approaching Beran's Hill, bringing death and devastation to the peaceful town as unknown and monstrous forces are unleashed. And nothing will ever be the same again.   ...Show more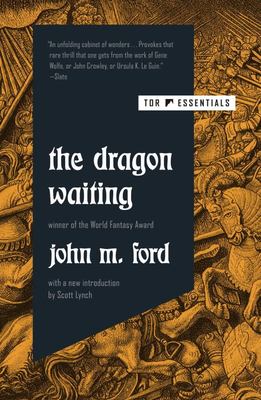 $29.99
AUD
Category: Sci-Fi & Fantasy
From a snowbound inn, high in the Alps, four unlikely allies will turn against the might of Byzantium to secure the English throne for Richard, Duke of Gloucester, and make him Richard III. A noble Byzantine mercenary. A female Florentine physician. An ageless Welsh wizard. And Sforza, an uncanny du ke. Together, they will alter the fate of millions . . . Available for the first time in nearly two decades, with a new introduction by New York Times-bestselling author Scott Lynch, The Dragon Waiting is a masterpiece of blood and magic. * * * * * * * * * 'Had [John M. Ford] taken The Dragon Waiting and written a sequence of five books based in that world, with that power, he would've been George R.R. Martin' Neil Gaiman 'The best mingling of histroy with historical magic that I have ever seen' Gene Wolfe ...Show more