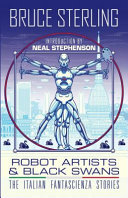 Robot Artists and Black Swans: the Italian Fantascienza Stories
by Bruce Sterling; Neal Stephenson (Introduction by); Bruno Argento (Foreword by); Dario Tonani (Afterword by); John Coulthart (Artist)
$39.99
AUD
Category: Sci-Fi & Fantasy
The Godfather of Cyberpunk has emerged in this new collection of Italian-themed fantasy and science-fiction stories. Bruce Sterling now introduces us to his alter ego: Bruno Argento, the preeminent author of fantascienza. Sterling, writing as Argento, skillfully combines cutting-edge technology with art , mythology, and history. "It's as if Sterling is the only writer paying attention."--Locus In the Esoteric City, a Turinese businessman's act of necromancy is catching up with him. The Black Swan, a rogue hacker, programs his way into alternate versions of Italy. A Parthenopean assassin awaits his destiny in the arms of a two-headed noblewoman. Infuriating to both artists and scientists, a robot wheelchair makes uncategorizable creations. Bruno Argento is the acknowledged master of Italian science fiction. Yet that same popular fantascienza author also is known in America--as Bruce Sterling. In Robot Artists and Black Swans, we present the first collection of their uniquely visionary Italian-themed fiction, including tales never before published in English. ...Show more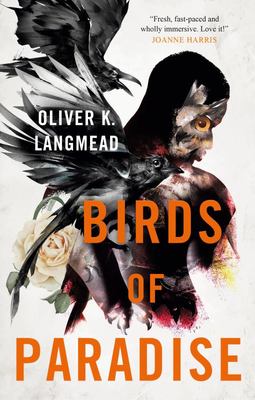 $19.99
AUD
Category: Sci-Fi & Fantasy
Many millennia after the fall of Eden, Adam, the first man in creation, still walks the Earth — exhausted by the endless death and destruction, he is a shadow of his former hope and glory. And he is not the only one. The Garden was deconstructed, its pieces scattered across the world and its inhabitants condemned to live out immortal lives, hiding in plain sight from generations of mankind. But now pieces of the Garden are turning up on the Earth. After centuries of loneliness, Adam, haunted by the golden time at the beginning of Creation, is determined to save the pieces of his long lost home. With the help of Eden's undying exiles, he must stop Eden becoming the plaything of mankind. Adam journeys across America and the British Isles with Magpie, Owl, and other animals, gathering the scattered pieces of Paradise. As the country floods once more, Adam must risk it all to rescue his friends and his home — because rebuilding the Garden might be the key to rebuilding his life. Many millennia after the fall of Eden, Adam, the first man in creation, still walks the Earth — exhausted by the endless death and destruction, he is a shadow of his former hope and glory. And he is not the only one. The Garden was deconstructed, its pieces scattered across the world and its inhabitants condemned to live out immortal lives, hiding in plain sight from generations of mankind.But now pieces of the Garden are turning up on the Earth. After centuries of loneliness, Adam, haunted by the golden time at the beginning of Creation, is determined to save the pieces of his long lost home. With the help of Eden's undying exiles, he must stop Eden becoming the plaything of mankind.Adam journeys across America and the British Isles with Magpie, Owl, and other animals, gathering the scattered pieces of Paradise. As the country floods once more, Adam must risk it all to rescue his friends and his home — because rebuilding the Garden might be the key to rebuilding his life. ...Show more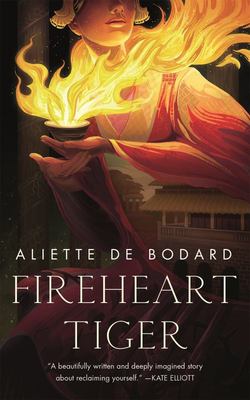 $27.99
AUD
Category: Sci-Fi & Fantasy
Fire burns bright and has a long memory.... Quiet, thoughtful princess Thanh was sent away as a hostage to the powerful faraway country of Ephteria as a child. Now she's returned to her mother's imperial court, haunted not only by memories of her first romance, but by worrying magical echoes of a fire t hat devastated Ephteria's royal palace. Thanh's new role as a diplomat places her once again in the path of her first love, the powerful and magnetic Eldris of Ephteria, who knows exactly what she wants: romance from Thanh and much more from Thanh's home. Eldris won't take no for an answer, on either front. But the fire that burned down one palace is tempting Thanh with the possibility of making her own dangerous decisions. Can Thanh find the freedom to shape her country's fate--and her own? ...Show more
$19.99
AUD
Category: Sci-Fi & Fantasy | Series: The\Library of Hell Ser.
In the second installment of this richly imagined fantasy adventure series, a new threat from within the Library could destroy those who depend upon it the most. The Library of the Unwritten in Hell was saved from total devastation, but hundreds of potential books were destroyed. Former librarian Clair e and Brevity the muse feel the loss of those stories, and are trying to adjust to their new roles within the Arcane Wing and Library, respectively. But when the remains of those books begin to leak a strange ink, Claire realizes that the Library has kept secrets from Hell--and from its own librarians. Claire and Brevity are immediately at odds in their approach to the ink, and the potential power that it represents has not gone unnoticed. When a representative from the Muses Corps arrives at the Library to advise Brevity, the angel Rami and the erstwhile Hero hunt for answers in other realms. The true nature of the ink could fundamentally alter the afterlife for good or ill, but it entirely depends on who is left to hold the pen. ...Show more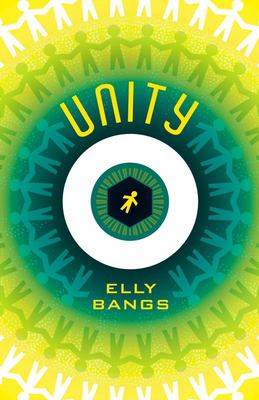 Unity
by Elly Bangs
$27.99
AUD
Category: Sci-Fi & Fantasy
"Imagine Neuromancer and Lilith's Brood conceived a baby while listening to My Chemical Romance and then that baby was adopted by Ghost in the Shell and Blue Submarine no. 6. The baby's name is Unity."--Meredith Russo, author of If I Were Your Girl   Evoking the gritty cyberpunk of Mad Max and the flu id idealism of Sense8, Unity is a spectacular new re-envisioning of humanity. Breakout author Elly Bangs has created an expressive, philosophical, science-fiction thriller that expands upon consciousness itself.   Danae is not only herself. She is concealing a connection to a grieving collective inside of her body. But while she labors as a tech servant in the dangerous underwater enclave of Bloom City, her fractured self cannot mend. In a desperate escape, Danae and her lover Naoto hire the enigmatic ex-mercenary Alexei to guide them out of the imploding city.   But for Danae to reunify, the three new fugitives will have to flee across the otherworldly beauty of the postapocalyptic Southwest. Meanwhile, Danae's warlord enemy, the Duke, and a strange new foe, the Borrower, already seek them at any price. ...Show more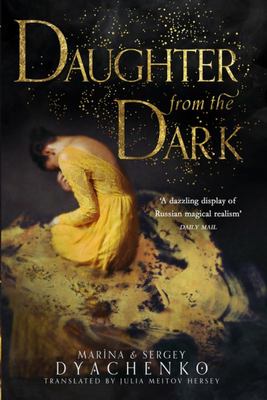 $19.99
AUD
Category: Sci-Fi & Fantasy
In this extraordinary stand-alone novel, the authors and translator of Vita Nostra return with a story about creation, music, and companionship filled with their hallmark elements of subtle magic and fantasy. Late one night, fate brings together DJ Aspirin and ten-year-old Alyona. After he tries to save her from imminent danger, she ends up at his apartment. But in the morning sinister doubts set in. Who is Alyona? A young con artist? A plant for a nefarious blackmailer? Or perhaps a long-lost daughter Aspirin never knew existed? Whoever this mysterious girl is, she now refuses to leave. A game of cat-and-mouse has begun. Claiming that she is a musical prodigy, Alyona insists she must play a complicated violin piece to find her brother. Confused and wary, Aspirin knows one thing: he wants her out of his apartment and his life. Yet every attempt to get rid of her is thwarted by an unusual protector: her plush teddy bear that may just transform into a fearsome monster. Alyona tells Aspirin that if he would just allow her do her work, she'll leave him - and this world. He can then return to the shallow life he led before her. But as outside forces begin to coalesce, threatening to finally separate them, Aspirin makes a startling discovery about himself and this ethereal, eerie child. ...Show more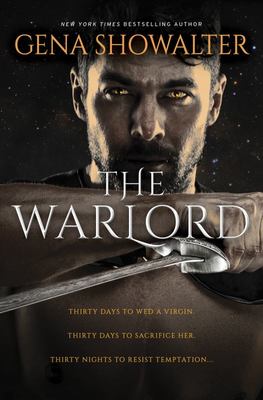 $19.99
AUD
Category: Sci-Fi & Fantasy | Series: Rise of the Warlords Ser.
New York Times bestselling author Gena Showalter begins a dark, sexy new series--Rise of the Warlords--with a fan favorite character from her beloved "Lords of the Underworld" series, Taliyah Skyhawk. The ice maiden faces off with her greatest enemy, a villain brutal beyond imagining. Love is a battlefi eld and only the strong survive in Gena's The Warlord.For centuries, Taliyah Skyhawk has prepared to become Harpy General, leader of the deadliest female army in existence. One of the requirements? Remain a virgin. But, for a chance to save her people, she must wed the fearless leader of the Astra Planeta, Alaroc Phaethon.The time has come for Roc to sacrifice another virgin bride to his god. There has never been a woman alluring enough to tempt him from his path. No warrioress powerful enough to overcome his incredible strength. No enchantress desirable enough to make him burn beyond reason. Until now.With the clock ticking, war between husband and wife ignites. Except, Taliyah never expected the merciless king to challenge the future she once envisioned. She certainly never anticipated the thrill of their battles turning into games... The problem is, only one spouse can survive. ...Show more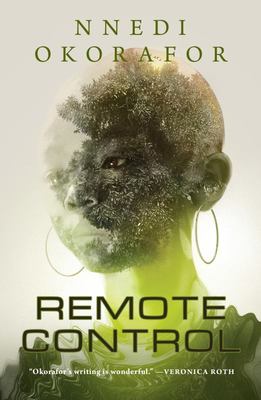 $39.99
AUD
Category: Sci-Fi & Fantasy
An alien artifact turns a young girl into Death's adopted daughter in Remote Control, a thrilling sci-fi tale of community and female empowerment from Nebula and Hugo Award-winner Nnedi Okorafor "She's the adopted daughter of the Angel of Death. Beware of her. Mind her. Death guards her like one of its own." The day Fatima forgot her name, Death paid a visit. From hereon in she would be known as Sankofa----a name that meant nothing to anyone but her, the only tie to her family and her past. Her touch is death, and with a glance a town can fall. And she walks--alone, except for her fox companion--searching for the object that came from the sky and gave itself to her when the meteors fell and when she was yet unchanged; searching for answers. But is there a greater purpose for Sankofa, now that Death is her constant companion? ...Show more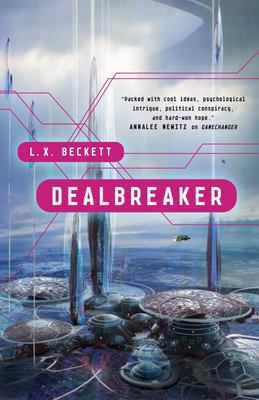 $54.99
AUD
Category: Sci-Fi & Fantasy | Series: The\Bounceback Ser.
Ruby Whiting has done the impossible. She has proved that humanity deserves a seat at the galactic table. Well, at least a shot at a seat. Having convinced the galactic governing body that mankind deserves a chance at fixing their own problems, Ruby has done her part to launch the planet into a new gold en age of scientific discovery and technological revolution. However, there are still those in the galactic community that think that humanity is too poisonous, too greedy, to be allowed in, and they will stop at nothing to sabotage a species determined to pull itself up. ...Show more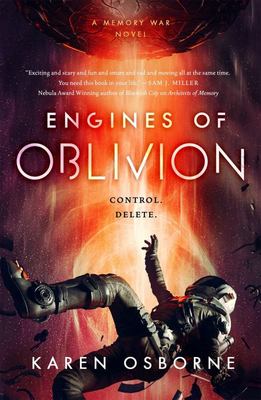 $34.99
AUD
Category: Sci-Fi & Fantasy | Series: The\Memory War Ser.
Natalie Chan gained her corporate citizenship, but barely survived the battle for Tribulation.Now corporate has big plans for Natalie. Horrible plans.Locked away in Natalie's missing memory is salvation for the last of an alien civilization and the humans they tried to exterminate. The corporation wants to control both--completely. ...Show more
$29.99
AUD
Category: Sci-Fi & Fantasy | Series: The\Expert System's Brother Ser.
It's been ten years since Handry was wrenched away from his family and friends, forced to wander a world he no longer understood. But with the help of the Ancients, he has cobbled together a life, of sorts, for himself and his fellow outcasts. Wandering from village to village, welcoming the folk that t he townships abandon, fighting the monsters the villagers cannot--or dare not--his ever-growing band of misfits has become the stuff of legend, a story told by parents to keep unruly children in line. But there is something new and dangerous in the world, and the beasts of the land are acting against their nature, destroying the towns they once left in peace. And for the first time in memory, the Ancients have no wisdom to offer...The sequel to the hugely popular The Expert System's Brother. ...Show more
$32.99
AUD
Category: Sci-Fi & Fantasy | Series: The\Singing Hills Cycle Ser.
"Dangerous, subtle, unexpected and familiar, angry and ferocious and hopeful. . . . The Empress of Salt and Fortune is a remarkable accomplishment of storytelling."--NPRThe cleric Chih finds themself and their companions at the mercy of a band of fierce tigers who ache with hunger. To stay alive until t he mammoths can save them, Chih must unwind the intricate, layered story of the tiger and her scholar lover--a woman of courage, intelligence, and beauty--and discover how truth can survive becoming history.Nghi Vo returns to the empire of Ahn and The Singing Hills Cycle in this mesmerizing, lush standalone follow-up to The Empress of Salt and Fortune. ...Show more