$16.99
AUD
Category: Young Adult (Age 13+)
Get ready for action, adrenaline and adventure in this explosive, brand new Alex Rider mission by bestselling author, Anthony Horowitz. In this adrenaline-fuelled adventure in the number one bestselling series, Alex Rider is sent by MI6 Special Operations to infiltrate a new and sinister organization kn own only as Nightshade. Alex is on his own, with the fate of thousands of people resting in his hands. ...Show more
$19.99
AUD
Category: Young Adult (Age 13+) | Series: Shadow of the Fox Ser.
All is lost. To save everyone she loves from imminent death, kitsune shapeshifter Yumeko gave up the final piece of the Scroll of a Thousand Prayers. Now she and her ragtag band of companions must make one desperate final effort to stop the Master of Demons from using the scroll to call the Great Kami D ragon and make the wish that will plunge the empire into chaos. Shadow clan assassin Kage Tatsumi has regained control of his body and agreed to a true deal with the devil--the demon inside him, Hakaimono. They will share his body and work with Yumeko to stop a madman, and to separate Hakaimono from Tatsumi and the cursed sword that trapped the demon for nearly a millennium. But even with their combined skills and powers, this unlikely team of heroes knows the forces of evil may be impossible to overcome. And there is another player in the battle for the scroll, a player who has been watching, waiting for the right moment to pull strings that no one even realized existed...until now. ...Show more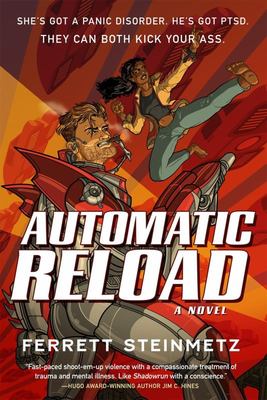 $29.99
AUD
Category: Young Adult (Age 13+)
Ferrett Steinmetz's high-octane cyberpunk romance Automatic Reload about a tortured mercenary and the genetically enginnered assassin he loves. Meet Mat, a tortured mercenary who has become the perfect shot, and Silvia, and idealistic woman geneticall engineered to murder you to death. Together they run for the shadiest corporation in the world... and realize their messed-up brain chemsitry cannot overpower their very real chemistry. Automatic Reload is the genre's most unexpectedly heartfelt romantic comedy with explosions, perfect for fans of both Altered Carbon and Atomic Blonde. "Shadowrun with a conscience."-- Hugo Award-winning author Jim. C Hines "LUXURIATES in the intricate beauty that is technology, exults in the mechanics of cyberpunk. And it does all this while being a ROM-COM with a lot of EXPLOSIONS." --Cassandra Khaw, finalist for the British Fantasy and Locus Awards for Hammers on Bone At the Publisher's request, this title is being sold without Digital Rights Management Software (DRM) applied. ...Show more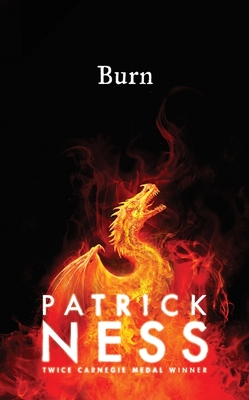 Burn
by Patrick Ness
$18.99
AUD
Category: Young Adult (Age 13+)
An all-consuming story of revenge, redemption and dragons from the twice Carnegie Medal-winner Patrick Ness. "On a cold Sunday evening in early 1957, Sarah Dewhurst waited with her father in the parking lot of the Chevron Gas Station for the dragon he'd hired to help on the farm." This dragon, Kazimir , has more to him than meets the eye. Sarah can't help but be curious about him, an animal who supposedly doesn't have a soul but is seemingly intent on keeping her safe from the brutal attentions of Deputy Sheriff Emmett Kelby. Kazimir knows something she doesn't. He has arrived at the farm because of a prophecy. A prophecy that involves a deadly assassin, a cult of dragon worshippers, two FBI agents – and somehow, Sarah Dewhurst herself. From the bestselling author of the Chaos Walking trilogy comes a heart-stopping story of fanaticism, hope, bravery and impossible second chances, set in a world on the very brink of its own destruction. ...Show more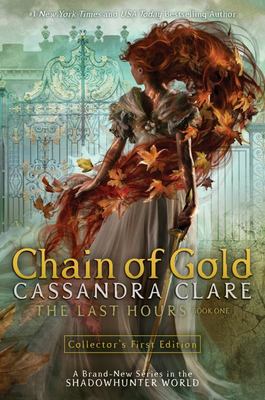 $27.99
AUD
Category: Young Adult (Age 13+) | Series: The Last Hour
From internationally bestselling author Cassandra Clare comes the first novel in a brand new Shadowhunters trilogy. Evil is hiding in plain sight and the only thing more dangerous than fighting demons is falling in love. Cordelia Carstairs is a Shadowhunter, a warrior trained since childhood to battle d emons. When her father is accused of a terrible crime, she and her brother travel to Edwardian London in hopes of preventing the family's ruin. Cordelia's mother wants to marry her off, but Cordelia is determined to be a hero rather than a bride. Soon Cordelia encounters childhood friends James and Lucie Herondale and is drawn into their world of glittering ballrooms, secret assignations, and supernatural salons, where vampires and warlocks mingle with mermaids and magicians. All the while, she must hide her secret love for James, who is sworn to marry someone else.But Cordelia's new life is blown apart when a shocking series of demon attacks devastate London. These monsters are nothing like those Shadowhunters have fought before – these demons walk in daylight, strike down the unwary with incurable poison, and seem impossible to kill. London is immediately quarantined. Trapped in the city, Cordelia and her friends discover that their own connection to an dark legacy has gifted them with incredible powers – and force a brutal choice that will reveal the true cruel price of being a hero. The start of a brand-new and highly anticipated Shadowhunters series. The protagonists are the children of characters from the Infernal Devices series. The fourth series in The Shadowhunter Chronicles, following on from The Mortal Instruments, The Infernal Devices and The Dark Artifices. The Shadowhunter world has captivated 40 million readers worldwide. Rights have been sold in over 30 countries, and the books have made bestseller lists all over the world.     ...Show more
$19.99
AUD
Category: Young Adult (Age 13+) | Series: Skulduggery Pleasant
The thirteenth thrilling novel in the internationally bestselling Skulduggery Pleasant series, SEASONS OF WAR will test the Skeleton Detective and Valkyrie like never before... War is coming. To avert catastrophe, Skulduggery and Valkyrie are sent on a secret mission that takes them away from everything they know, to a forsaken land of magic and grim, unrelenting terror. It is here that Valkyrie will have to fight the hardest -- not only against the enemies who want her dead, but also against her own self-destructive impulses. It's only by crawling through darkness that she'll be able to once again stand in the light... ...Show more
$19.99
AUD
Category: Young Adult (Age 13+)
The latest book in the #1 bestselling Miss Peregrine's Peculiar Children series! With his dying words, H--Jacob Portman's final connection to his grandfather Abe's secret life entrusts Jacob with a mission: Deliver newly con­tacted peculiar Noor Pradesh to an operative known only as V. Noor is being hu nted. She is the subject of an ancient prophecy, one that foretells a looming apocalypse. Save Noor--Save the future of all peculiardom. With only a few bewildering clues to follow, Jacob must figure out how to find V, the most enigmatic, and most powerful, of Abe's former associates. But V is in hiding and she never, ever, wants to be found.   With enemies behind him and the unknown ahead, Jacob Portman's story continues as he takes a brave leap forward into The Conference of the Birds, the newest installment of the beloved, #1 bestselling Miss Peregrine's Peculiar Children series. ...Show more
$17.99
AUD
Category: Young Adult (Age 13+) | Series: The Cloud Horse Chronicles
In Guardians of Magic the award-winning, 2015-2017 UK Children's Laureate Chris Riddell weaves together a stunningly illustrated magical quest in which three ordinary children, with extraordinary gifts, come together to defeat the enemies who threaten the mysterious cloud horses. This is the first title in The Cloud Horse Chronicles series.The Kingdom of Thrynne is a place where fairy tales don't behave, and magic can be found in unexpected places. But magic brings danger to Zam, Phoebe and Bathsheba, because it is forbidden. Now, the future of magic itself is under threat from powerful enemies: those who fear it and, worse, those who want to use it for their own ends. What can three ordinary children do to protect it? ...Show more
$29.99
AUD
Category: Young Adult (Age 13+) | Series: Harry Potter Illustrated Editions
Jim Kay's dazzling depiction of J.K. Rowling's wizarding world has won legions of fans since the Illustrated Edition of Harry Potter and the Philosopher's Stone was published in hardback in 2015, becoming a bestseller around the world. This irresistible smaller-format paperback edition of J.K. Rowling's novel brings the magic of Jim Kay's illustration to new readers, with full-colour pictures, French flaps and a handsome poster pull-out at the back of the book. This edition has been beautifully redesigned with selected illustration highlights - the fully illustrated edition is still available in hardback. When a letter arrives for Harry Potter on his eleventh birthday, a decade-old secret is revealed to him that apparently he's the last to know. An incredible adventure is about to begin! ...Show more
$16.99
AUD
Category: Young Adult (Age 13+) | Series: Wings of Fire
Why is Cricket immune to Queen Wasp's powers? Whenever the queen takes control of all the HiveWings, speaking through their mouths and seeing through their eyes, Cricket has to hide, terrified of being discovered. Now she's hiding again, wanted for stealing the Book of Clearsight along with her new Silk Wing friends, Blue and Swordtail, and the fierce LeafWing, Sundew. Can Cricket stay hidden and discover the queen's deadliest secret? And if she does succeedcan a powerless dragonet really do anything to topple a regime and stop a war? ...Show more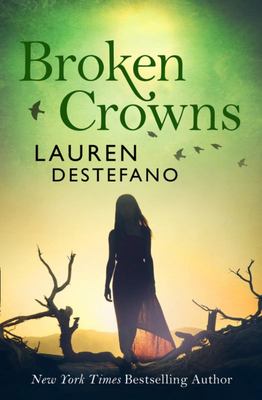 $19.99
AUD
Category: Young Adult (Age 13+) | Series: Internment Chronicles Ser.
War rages everywhere and Morgan is caught in the middle in the haunting conclusion of The Internment Chronicles, from the New York Times bestselling author of The Chemical Garden trilogy. The city is falling out of the sky... Morgan always thought it was just a saying. A metaphor. The words of the dying . But as they look up at the floating island that was their home, Pen and Morgan make a horrible discovery - Internment is sinking. And it's all Morgan's fault. Corrupted from the inside by one terrible king and assailed from the outside for precious resources by another, Internment could be destroyed because Morgan couldn't keep a secret. As two wars become one, Morgan must find a way to bring her two worlds together to stop the kings that wage them... Or face the furthest fall yet. ...Show more
$17.99
AUD
Category: Young Adult (Age 13+) | Series: Daughter of Smoke and Bone
The 10th anniversary edition of the first in Laini Taylor's breathtaking fantasy trilogy 'Remarkable and beautifully written . . . The opening volume of a truly original trilogy.' GUARDIAN Errand requiring immediate attention. Come. The note was on vellum, pierced by the talons of the almost-crow tha t delivered it. Karou read the message. 'He never says please', she sighed, but she gathered up her things. When Brimstone called, she always came. In general, Karou has managed to keep her two lives in balance. On the one hand, she's a seventeen-year-old art student in Prague; on the other, errand-girl to a monstrous creature who is the closest thing she has to family. Raised half in our world, half in 'Elsewhere', she has never understood Brimstone's dark work - buying teeth from hunters and murderers - nor how she came into his keeping. She is a secret even to herself, plagued by the sensation that she isn't whole. Now the doors to Elsewhere are closing, and Karou must choose between the safety of her human life and the dangers of a war-ravaged world that may hold the answers she has always sought. ...Show more