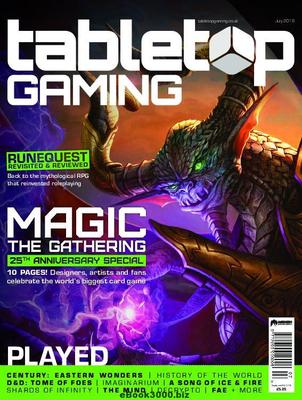 $16.99
AUD
Category: Zines
What's inside: Magic: The Gathering 25th Anniversary Special: In a massive 10-page celebration of the world's biggest card game, designers, artists and fans tell us why Magic remains so enchanting a quarter-century on – including a look back on the game's origins by creator Richard Garfield, an intervi ew with head designer Mark Rosewater about his lifelong love of the game and Magic memories from famous fans, artists and pros. RuneQuest: As the fantasy icon returns this summer, creators Steve Perrin and Greg Stafford tell us how they changed roleplaying forever with their revolutionary RPG set in a world of gods and myths. Plus, we give our thoughts on the latest edition, Roleplaying in Glorantha! Champions of the Galaxy: Tom Filsinger has been devising storylines, characters and mechanics for his ambitious dice-based wrestling game for over 30 years. He looks back on his time with the game, reveals its beginnings, and considers how his outlook and his process as a designer has changed over the years. Ogre: Legendary designer Steve Jackson revisits his influential 1977 wargame that put players in the seat of an unstoppable monster tank. CIA Games Declassified: We play the previously top-secret board and card games created by the US intelligence agency to train its agents, and reveal how you can try them for yourself at home. Capstone Games: Clay Ross discusses the rise in popularity of complex games and his work to resurrect some of the tabletop's heavyweights. Reviewed:Century: Eastern WondersA Song of Ice and Fire: Tabletop Miniatures GameDungeons & Dragons: Mordenkainen's Tome of FoesThe MindDecryptoKeroHistory of the WorldImaginariumShards of InfinitySpace BaseBig Trouble in Little China: The GameFantastiqa: Rival RealmsDrop ItFaePlus much, much more! ...Show more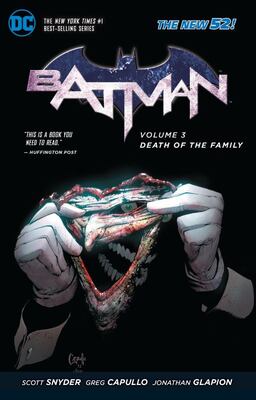 $29.99
AUD
Category: Graphic Novels | Series: Batman
This is a number 1 New York Times Bestseller! After having his face sliced off one year ago, the Joker makes his horrifying return to Gotham City! But even for man who's committed a lifetime of murder, he's more dangerous than ever before. How can Batman protect his city and those he's closest to? It al l leads back to Arkham Asylum...This new softcover collects the critically acclaimed tale "Death of the Family" from the superstar number 1 New York Times best-selling team of writer Scott Snyder and artist Greg Capullo. This title collects Batman numbered 13-17. ...Show more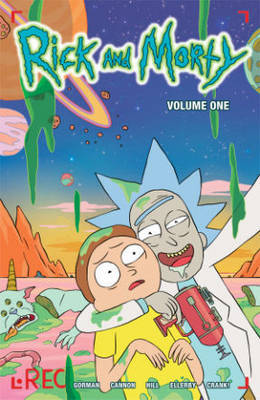 $44.99
AUD
Category: Graphic Novels
"Rick and Morty is fun and hilarious and all those things that you really want from a comic..." (Newsarama). The hit comic book series based on Dan Harmon and Justin Roiland's hilarious [adult swim] animated show Rick & Morty is now available in its first collection! Join the excitement as depraved genius Rick Sanchez embarks on insane adventures with his awkward grandson Morty across the universe and across time. Caught in the crossfire are his teenage granddaughter Summer, his veterinary surgeon daughter Beth, and his hapless son-in-law Jerry. This collection features the first five issues of the comic book series, including "The Wubba Lubba Dub Dub of Wall Street," "Mort-Balls!" and more, along with hilarious mini-comics showcasing the whole family. ...Show more
$35.00
AUD
Category: Graphic Novels | Series: Batman
It's the thirtieth anniversary of THE DARK KNIGHT RETURNS, and now DC Comics presents this classic title in a newly redesigned edition! Ten years after an aging Batman retired, Gotham City has sunk deeper into decadence and lawlessness. Now, when his city needs him most, the Dark Knight returns in a bla ze of glory. Joined by Carrie Kelly, a teenaged Robin, Batman takes to the streets to end the threat of the mutant gangs that have overrun the city. And after facing off against his two greatest enemies, the Joker and Two-Face, for the final time, Batman finds himself in mortal combat with his former ally, Superman. The original 4-issue miniseries is presented here in its entirety. ...Show more
$29.99
AUD
Category: Graphic Novels
#1 New York Times Bestseller! Following his ground-breaking, critically acclaimed run on Detective Comics, writer Scott Snyder (American Vampire) alongside artist Greg Capullo (Spawn) begins a new era of The Dark Knight with the relaunch of Batman as a part of DC Comics - The New 52! After a series of b rutal murders rocks Gotham City, Batman begins to realize that, perhaps, these crimes go far deeper than appearances suggest. As the Caped Crusader begins to unravel this deadly mystery, he discovers a conspiracy going back to his youth and beyond to the origins of the city he's sworn to protect. Could the Court of Owls, once thought to be nothing more than an urban legend, be behind the crime and corruption? Or is Bruce Wayne losing his grip on sanity and falling prey to the pressures of his war on crime? Collects issues #1-7 of Batman. ...Show more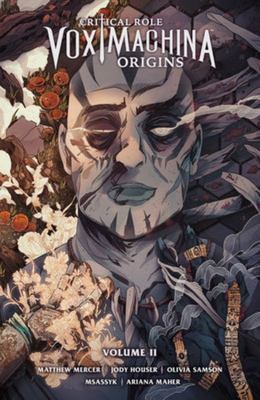 Critical Role: Vox Machina Origins Volume 2
by Matt Mercer; Jody Houser; Olivia Samson (Illustrator); Msassyk (Illustrator); Ariana Maher (Illustrator)
$34.99
AUD
Category: Comics & Graphic Novels
The unlikely heroes of Vox Machina are back in action! Join familiar faces from Critical Role's smash-hit first campaign as their escapades in Stilben lead them toward new adventure - and a dire threat to Grog when he goes missing in the night. Tracking him down will see the party lose one member, gain another, and reveal parts of Grog's secret past. But first, his friends have to actually find him. ...Show more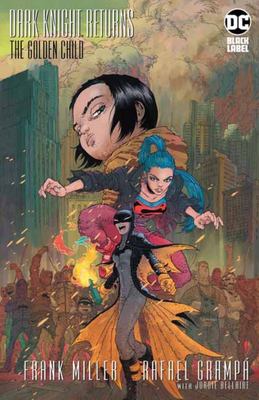 $29.99
AUD
Category: Graphic Novels
The deluxe edition of Frank Miller's return to the Dark Knight Universe! It's been three years since the events of Dark Knight III: The Master Race. Lara has spent the time learning to be more human, and Carrie Kelley has been growing into her new role as Batwoman. But a terrifying evil has returned to Gotham City, and Lara and Carrie must team up to stop this growing threat--and they have a secret weapon. Young Jonathan Kent, "the golden child," has a power inside of him unlike anything the world has ever seen, and it's about to be unleashed... Dark Knight Returns: The Golden Child is Frank Miller's triumphant return to the world of the Dark Knight and joining him is the superstar artist Rafael Grampá, the mastermind behind the groundbreaking Mesmo Delivery. Following work in advertising and film, this incredible collaboration marks Grampá's first comics work in six years, bringing his extraordinary detail and storytelling to the Dark Knight saga, resulting in a Dark Knight story like nothing you've ever seen before. ...Show more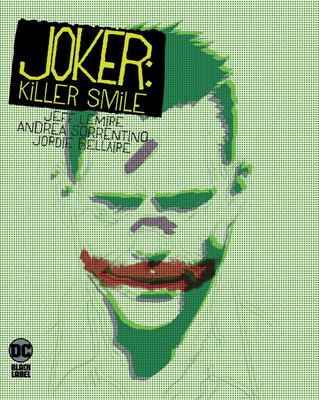 $49.99
AUD
Category: Graphic Novels
The Eisner-nominated creative team of writer Jeff Lemire and artist Andrea Sorrentino (Green Arrow, Gideon Falls) reunite for a psychological horror story that delves into the bottomless insanity of The Joker. Everyone knows The Joker doesn't have the most promising history with psychotherapists. In fa ct, no one's even been able to diagnose him. But that doesn't matter to Dr. Ben Arnell; he's determined to be the one to unravel this unknowable mind. And there's no way The Joker could ever get through the therapeutic walls Ben has built around himself. Right? There's no way The Joker's been entering his house at night...right? There's no way The Joker has stood over his son's bed and put that book in his hands, the one with the, the, the... The Eisner Award-nominated creative team of writer Jeff Lemire and artist Andrea Sorrentino (Green Arrow, Gideon Falls) reunite for a psychological horror story that delves into the bottomless insanity of The Joker. Collects Joker: Killer Smile #1-3. ...Show more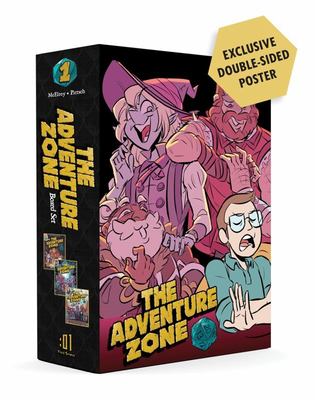 $99.99
AUD
Category: Young Adult Graphic Novels | Series: The\Adventure Zone Ser.
This deluxe boxed set collects the first three volumes of the New York Times-bestselling Adventure Zone graphic novel series from the McElroy brothers--Here There Be Gerblins,Murder on the Rockport Limited! andPetals to the Metal--plus an exclusive poster! Join our hero-adjacent sort-of-comrades in arm s Taako the elf wizard, Merle the dwarf cleric, and Magnus the human fighter on a grand and grandly hilarious adventure through gerblin-infested mountain lairs; a locked-room murder mystery on a speeding train; and a rollicking round of battlewagon racing, the world's greatest high-stakes, low-legality sport. ...Show more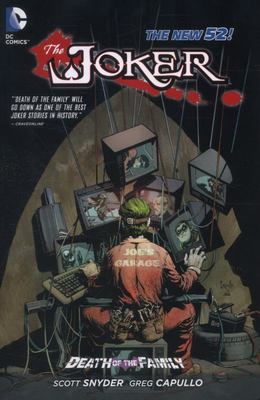 $42.99
AUD
Category: Graphic Novels
After having his face sliced off one year ago, The Joker makes his horrifying return in this new epic that features Batman's entire network of partners in crimefighting, including Batgirl, Catwoman, Nightwing, Robin, the Teen Titans and more. While The Joker threatens the very existence of Gotham City, these heroes - and villains - must find a way to survive. Collects Catwoman numbered 13-14, Batgirl numbered 13-16, Suicide Squad numbered 14-15, Batman and Robin numbered 15-16, Nightwing numbered 15-16, Detective Comics numbered 15-16, Red Hood and the Outlaws numbered 15-16, and Teen Titans numbered 15-16. ...Show more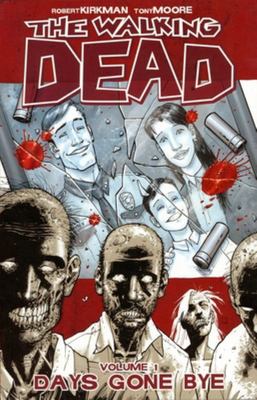 $32.99
AUD
Category: Graphic Novels | Series: The\Walking Dead Ser.
An epidemic of apocalyptic proportions has swept the globe, causing the dead to rise and feed on the living. In a matter of months, society has crumbled: There is no government, no grocery stores, no mail delivery, no cable TV. Rick Grimes finds himself one of the few survivors in this terrifying futu re. A couple months ago he was a small town cop who had never fired a shot and only ever saw one dead body. Separated from his family, he must now sort through all the death and confusion to try and find his wife and son. In a world ruled by the dead, we are forced to finally begin living. ...Show more
$21.99
AUD
Category: Comics & Graphic Novels | Series: The\Witch and the Beast Ser.
Dive into Kousuke Satake's suave and explosive manga debut, about powerful women and good and evil, featuring a story of vengeance in a stylish, art-deco urban wonderland that's one part Fullmetal Alchemist and one part Cowboy Bebop. A WITCH'S CURSE Guideau: a feral girl with long fangs and the eyes of a beast. Ashaf: a soft-spoken man with delicate features and a coffin strapped to his back. This ominous pair appears one day in a town that's in thrall to a witch, who has convinced the townsfolk she's their hero. But Ashaf and Guideau know better. They have scores to settle, and they won't hesitate to remove anyone in their way... ...Show more