$19.99
AUD
Category: Card, Tile, & Dice Games
In this challenging cooperative card game, players work together to launch a spectacular firework display. Trouble is, it's dark out, so you can't really see what you are working with. Each player holds their cards so that only the other players can see them. They must give each other vital information and remember all the information received. Then use the information to choose which cards to play. Helping each other play the right cards at the right time is the key to creating an unforgettable show and avoid being booed by the audience. ...Show more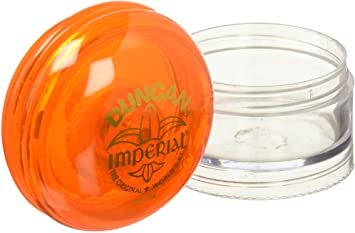 $6.00
AUD
Category: Classic Games
Center-weighted design which makes for excellent looping., Its classic design is the original, Still best selling yo-yo shape., Available in Red, Green, Orange and Blue, colors may vary!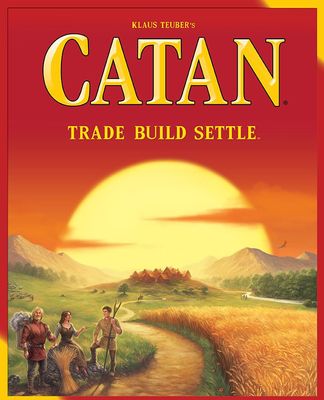 $89.99
AUD
Category: Board-Based Games
In CATAN (formerly The Settlers of Catan), players try to be the dominant force on the island of Catan by building settlements, cities, and roads. On each turn dice are rolled to determine what resources the island produces. Players build by spending resources (sheep, wheat, wood, brick and ore) that ar e depicted by these resource cards; each land type, with the exception of the unproductive desert, produces a specific resource: hills produce brick, forests produce wood, mountains produce ore, fields produce wheat, and pastures produce sheep. Setup includes randomly placing large hexagonal tiles (each showing a resource or the desert) in a honeycomb shape and surrounding them with water tiles, some of which contain ports of exchange. Number disks, which will correspond to die rolls (two 6-sided dice are used), are placed on each resource tile. Each player is given two settlements (think: houses) and roads (sticks) which are, in turn, placed on intersections and borders of the resource tiles. Players collect a hand of resource cards based on which hex tiles their last-placed house is adjacent to. A robber pawn is placed on the desert tile. A turn consists of possibly playing a development card, rolling the dice, everyone (perhaps) collecting resource cards based on the roll and position of houses (or upgraded cities—think: hotels) unless a 7 is rolled, turning in resource cards (if possible and desired) for improvements, trading cards at a port, and trading resource cards with other players. If a 7 is rolled, the active player moves the robber to a new hex tile and steals resource cards from other players who have built structures adjacent to that tile. Points are accumulated by building settlements and cities, having the longest road and the largest army (from some of the development cards), and gathering certain development cards that simply award victory points. When a player has gathered 10 points (some of which may be held in secret), he announces his total and claims the win. CATAN has won multiple awards and is one of the most popular games in recent history due to its amazing ability to appeal to experienced gamers as well as those new to the hobby. ...Show more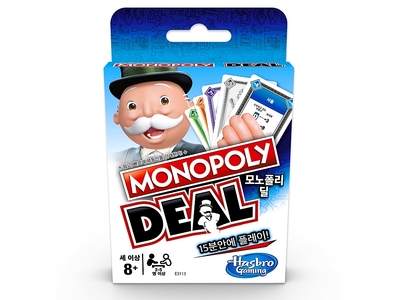 $15.00
AUD
Category: Classic Games
The Monopoly brand deal card game is all the fun of the Monopoly game in a quick-playing card game. It comes with 110 cards including property cards, rent cards, house and hotel cards, and wild property cards. Action cards let players do things such as charge rent and make tricky deals.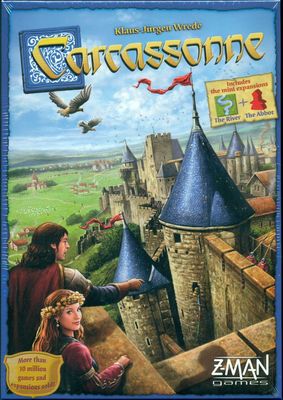 $64.99
AUD
Category: Board-Based Games
Carcassonne is a tile-placement game in which the players draw and place a tile with a piece of southern French landscape on it. The tile might feature a city, a road, a cloister, grassland or some combination thereof, and it must be placed adjacent to tiles that have already been played, in such a way that cities are connected to cities, roads to roads, etcetera. Having placed a tile, the player can then decide to place one of their meeples on one of the areas on it: on the city as a knight, on the road as a robber, on a cloister as a monk, or on the grass as a farmer. When that area is complete, that meeple scores points for its owner. During a game of Carcassonne, players are faced with decisions like: "Is it really worth putting my last meeple there?" or "Should I use this tile to expand my city, or should I place it near my opponent instead, giving him a hard time to complete their project and score points?" Since players place only one tile and have the option to place one meeple on it, turns proceed quickly even if it is a game full of options and possibilities. First game in the Carcassonne series. ...Show more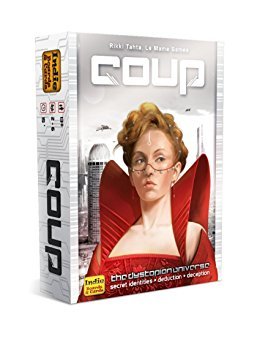 $29.99
AUD
Category: Card, Tile, & Dice Games
In the not too distant future, the government is run for profit by a new "royal class" of multi-national CEOs. Their greed and absolute control of the economy has reduced all but a privileged few to lives of poverty and desperation. Out of the oppressed masses rose The Resistance, an underground organi zation focused on overthrowing these powerful rulers. The valiant efforts of The Resistance have created discord, intrigue and weakness in the political courts of the novena royal, bringing the government to brink of collapse. But for you, a powerful government official, this is your opportunity to manipulate, bribe and bluff your way into absolute power. Ages 10+   ...Show more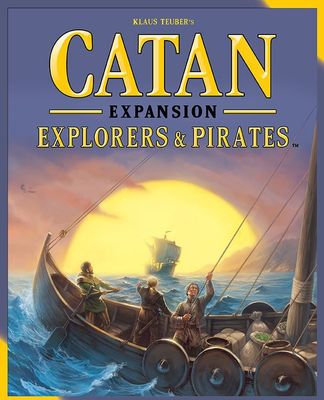 $105.00
AUD
Category: Board-Based Games
Catan: Explorers & Pirates is the fourth major expansion for The Settlers of Catan (following Seafarers, Cities & Knights and Traders & Barbarians) and it includes five scenarios and three missions; some of the scenarios make use of the missions while others do not. Catan: Explorers & P irates differs from the Catan base game in three main ways. First, instead of having only a single island in the game on which players build and compete for resources, three islands are present – but the landscape of only one of these islands is known at the start of the game. Players start on this island, then build ships and bring settlers into play so that they can then travel to new lands. When a ship ends its movement on unexplored territory, that hex is revealed and a randomly-drawn number chip placed on it, with the player earning one resource as a reward – assuming the hex produces resources, that is. (The number of unknown tiles varies from 16 to 32, depending on the scenario.) A settler and ship can be transformed into a port settlement, from which roads and new ships can be built to enable further exploration. Second, instead of using cities, Catan: Explorers & Pirates allows players to build port settlements for two corn and two ore, with a port settlement supplying one resource when the adjacent number is rolled at the start of a turn. Like cities, port settlements are worth two victory points (VPs), and the number of VPs required to win depends on the scenario. Third, if a player receives no resources during the production roll (other than on a roll of 7), she receives one gold in compensation. Two gold can be traded with the bank for a resource of the player's choice. Gold has other uses as well, such as helping you escape from pirates. The five scenarios included in Catan: Explorers & Pirates are: • Land Ho! Explore the seas of Catan and discover two new islands to expand your settlements. Once you've discovered an island, you must use ships to ferry settlers from one island to another and colonize distant lands. (Introductory scenario) • Pirate Lairs! In this scenario, pirates prowl the seas along with your trading vessels. Pay tribute to the pirates or drive them off, then find and capture their lairs to earn gold and VPs! (One mission scenario) • Fish for Catan! The people of Catan are short of food, so it's time to take to the ocean to fish for meals. These are deep water fish, though, so first you must find their shoals before you can catch them! The Council of Catan will reward players with VPs for returning fish to the island, as well as for capturing pirate lairs. Just watch out for roaming pirates, as not only will they demand gold for tribute, they might also get to the fish before you do! (Two mission scenario) • Spices for Catan! In this scenario, the Council of Catan wants you to find fish and spices for the people of Catan! As before, they reward the most industrious merchant captains with VPs. Obtaining spice will require you to become friends with the mysterious inhabitants of the Spice Islands, but in return they will not only trade you spices but teach you their knowledge of sailing or even pirate fighting techniques! (Two mission scenario) • Explorers and Pirates! This lengthy and challenging scenario brings everything from the previous scenarios together! Explore new lands, capture pirate lairs, find fish, and befriend the inhabitants of the spice isles! (Three mission scenario) ...Show more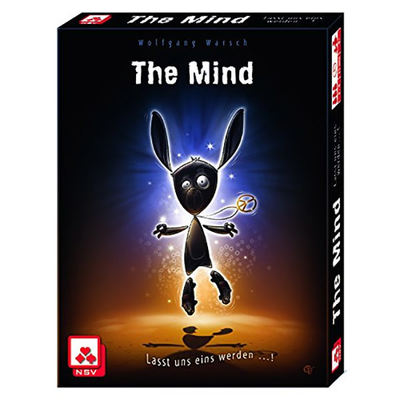 $32.00
AUD
Category: Card, Tile, & Dice Games
The Mind is more than just a game. It's an experiment, a journey, a team experience in which you can't exchange information, yet will become one to defeat all the levels of the game. In more detail, the deck contains cards numbered 1-100, and during the game you try to complete 12, 10, or 8 levels of pl ay with 2, 3, or 4 players. In a level, each player receives a hand of cards equal to the number of the level: one card in level 1, two cards in level 2, etc. Collectively you must play these cards into the center of the table on a single discard pile in ascending order but you cannot communicate with one another in any way as to which cards you hold. You simply stare into one another's eyes, and when you feel the time is right, you play your lowest card. If no one holds a card lower than what you played, great, the game continues. If someone did, all players discard face up all cards lower than what you played, and you lose one life. You start the game with a number of lives equal to the number of players. Lose all your lives, and you lose the game. You start with one shuriken as well, and if everyone wants to use a shuriken, each player discards their lowest card face up, giving everyone information and getting you closer to completing the level. As you complete levels, you might receive a reward of a shuriken or an extra life. Complete all the levels, and you win. For an extra challenge, play The Mind in extreme mode with all played cards going onto the stack face down. You don't look at the cards played until the end of a level, losing lives at that time for cards played out of order. ...Show more
$24.99
AUD
Category: Card, Tile, & Dice Games
In this fast-playing card game, the goal is to grab the best combination of sushi dishes as they whiz by. Score points for making the most maki rolls or for collecting a full set of sashimi. Dip your favorite nigiri in wasabi to triple its value. But be sure to leave room for dessert or else you'll eat into your score! Gather the most points and consider yourself the sushi master! 108 Cards Ages: 8+ ...Show more
$23.99
AUD
Category: Card, Tile, & Dice Games
There are 55 cards, with 50 different symbols and 8 symbols per card. Only one symbol is ever shared between two cards. A game of Speed, Observation and Reflexes. 5 games in 1. 2-8 players. Playing Time 15 minutes. Ages 6+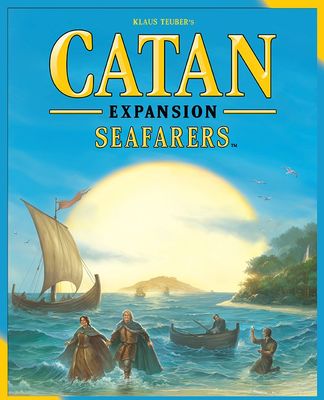 $89.99
AUD
Category: Board-Based Games
Build ships, set sail, and conquer the magnificent island world of Catan. Nine voyages of discovery are awaiting the settlers of Catan. The expansion can also be combined with "Traders & Barbarians" and "Cities & Knights."Requires the Base Game to play.
$79.99
AUD
Category: Board-Based Games
In Pandemic, several virulent diseases have broken out simultaneously all over the world! The players are disease-fighting specialists whose mission is to treat disease hotspots while researching cures for each of four plagues before they get out of hand. The game board depicts several major population centers on Earth. On each turn, a player can use up to four actions to travel between cities, treat infected populaces, discover a cure, or build a research station. A deck of cards provides the players with these abilities, but sprinkled throughout this deck are Epidemic! cards that accelerate and intensify the diseases' activity. A second, separate deck of cards controls the "normal" spread of the infections. Taking a unique role within the team, players must plan their strategy to mesh with their specialists' strengths in order to conquer the diseases. For example, the Operations Expert can build research stations which are needed to find cures for the diseases and which allow for greater mobility between cities; the Scientist needs only four cards of a particular disease to cure it instead of the normal five—but the diseases are spreading quickly and time is running out. If one or more diseases spreads beyond recovery or if too much time elapses, the players all lose. If they cure the four diseases, they all win! The 2013 edition of Pandemic includes two new characters—the Contingency Planner and the Quarantine Specialist—not available in earlier editions of the game. Pandemic is the first game in the Pandemic series.   2-4 Players Ages 8+ ...Show more