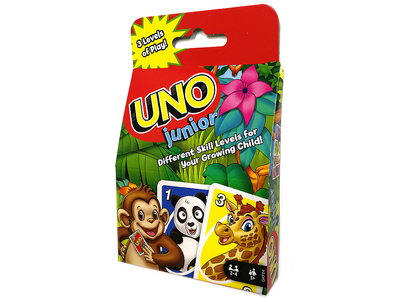 $10.00
AUD
Category: Children's Games
Introduce your kids to UNO with this junior edition. Start out by matching adorable animals or colours, then add reverse, skip and wild cards to up the action. Finally increase game strategy by adding draw one and draw two penalty cards. Contains 56 cards. Ages 3+, 2-4 players.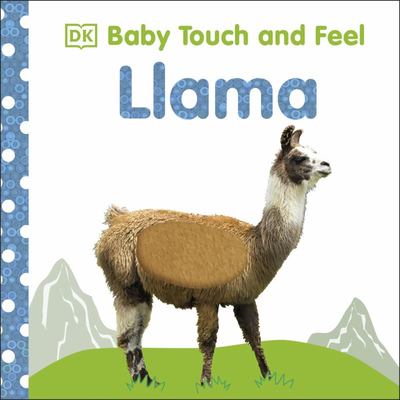 $12.99
AUD
Category: Board-Based Games
You're never too young to start loving llamas! Introduce little ones to these adorable animals with this interactive touch and feel book. Meet llamas on the plains of Peru, watch them graze on grass, and pet them on the farm. With engaging, simple text, this adorable board book is ideal for reading alou d to babies and toddlers. Tactile elements make it the ideal gift- young children will love exploring all the different textures, from the llama's fluffy fur to their knobbly hooves. Shiny foil and glitter shapes add sparkle to every page, making it a delight to read.Part of DK's popular Baby Touch and Feel series, Baby Touch and Feel Llama will appeal to little ones and stimulate their learning. ...Show more
$39.99
AUD
Category: Card, Tile, & Dice Games
Test your Jane Austen IQ as you help your favorite characters make their perfect romantic matches with this charming Pride and Prejudice meets Chutes and Ladders board game. Whether you're a fan of the novel or the film adaptation, it's impossible not to be seduced by the passion of love and the drama of social scandal with this board game based on Austen's classic. This elegant board game in the format of Chutes and Ladders is inspired by Jane Austen's Pride and Prejudice. The object is to meet your perfect match on square #100, where two golden rings announce that you have found your ideal partner. To get there, choose your character and roll the die. Spin the wheel, answer Jane Austen trivia questions, and, depending on what square you land on, you will rise on social ladders or fall down ropes of scandal. With enchanting full-color art, whimsical packaging, and 100 Jane Austen trivia questions, Lizzy Loves Darcy is the ultimate game for literary nerds and board game enthusiasts alike. ...Show more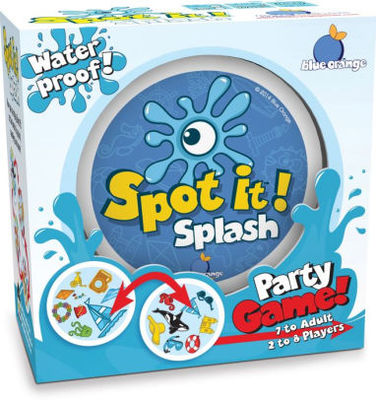 $21.00
AUD
Category: General Games
Make a splash wherever your adventures take you with the durable waterproof version of Spot it! Surf and sand are no match for the waterproof playing cards, so you can play all five game variations any time, any place. Spot the match between the most card combinations to win! No matter where you play, t he summery symbols will put everyone in the mood for fun in the sun. Stash the cards in the waterproof travel bag and soak up the excitement on the go! There is always one, and only one, matching symbol between any 2 cards in this party game. Spot it and you win! A sharp eye and a little bit of speed is all it takes to become a Spot it! master. Matching pictures on cards may seem easy – but it's harder than you think with different symbol sizes – and it's all about SPEED. ...Show more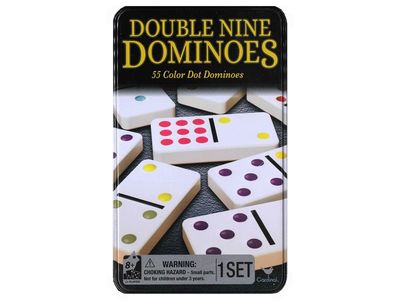 $19.99
AUD
Category: Classic Games
Double Nine Dominoes can add fun and bring people together. This set includes 55 durable, ivory-colored, plastic dominoes that stack neatly in a convenient storage tin. Players pick seven tiles at random and try to match them to the tiles in play. The first player to place all of their tiles wins. Lea rn to play 16 different ways with the included instructions. ...Show more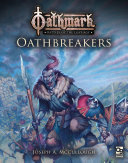 Oathmark: Oathbreakers
by Joseph A. McCullough; Alan Lathwell (Illustrator)
$29.99
AUD
Category: Wargaming | Series: Oathmark Ser.
The second supplement for Oathmark: Battles of the Lost Age, bringing rules for undead forces, character development, and a completely new campaign for players to experience. Dark necromancers have laid claim to forsaken kingdoms and summoned forth the souls of those who defiled their oathmarks. The dea d, once again, march to war. As armies of wraiths and skeletal warriors bring destruction to their lands, the small kingdoms of the Marches also turn to the spirits of the dead. Gathering the most ancient and powerful of oathmarks, they recall the spectral forms of those that died in loyal battle to once again come forth in defence of their kingdoms. With these ethereal warriors joining their ranks, the kings of the Marches may yet stand. This supplement for Oathmark: Battles of the Lost Age introduces the forces of the dead to the game. Some armies will use dark magic to summon the souls and corpses of traitors from the past, while others will recall the spirits of loyal warriors that gave their lives and willingly fight again. This book also includes expanded rules for characters, which allow you to chart their progress from battle-to-battle, and watch as they grow in rank, responsibility, and power. All of these rules are then incorporated into a campaign featuring new scenarios that together tell of an epic war for survival. ...Show more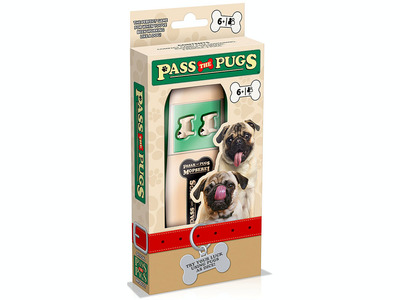 $22.00
AUD
Category: Classic Games
A pair of pugs in the palm of your hand. What are you going to do with them? Roll them like doggy dice of course! How the hairy hounds land will determine if you are Top Dog or the runt of the litter! Will you find Puppy Love, Play Dead or roll a Bummer? Only the Pugs can tell!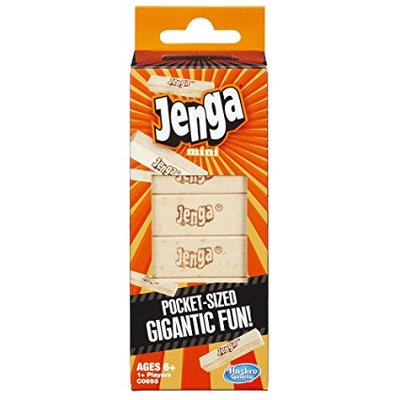 $14.99
AUD
Category: General Games
It's the Jenga game everyone loves, but in a pocket-sized version! This mini version of the Jenga game may be smaller than the classic game, but it's still loads of gigantic fun! Enjoy the excitement and anticipation, as each player carefully pulls out blocks and tries to build the stack higher until it comes tumbling down. Be the last player to stack a block without causing the tower to tumble down to win! ...Show more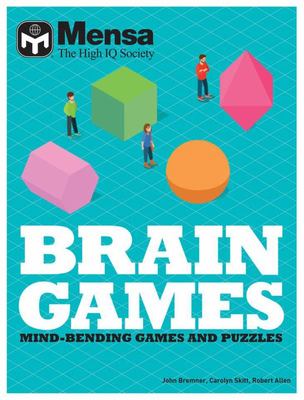 $49.99
AUD
Category: Logic Puzzles & Trivia Games
Designed by some of Mensa's most cunning minds, this is a brain-training interactive puzzle pack crammed full of games and conundrums of many varieties, certain to challenge your linguistic and numerical abilities. The Mensa Brain Games Packcontains a range of different activities, including eight separ ate games, so you'll be able to enjoy it again and again, on your own or with your family and friends. With a range of fiendish questions to enthral puzzlers of every level of ability, this a great purchase for anyone looking for a new challenge. Mensa Brain Games Packcontains: * Puzzle cards * Board * Counters * Dice * Fully illustrated book. ...Show more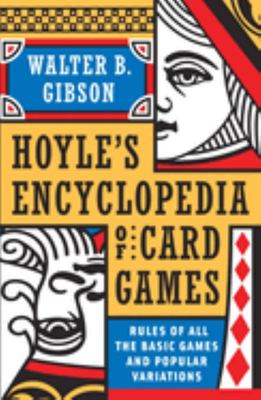 $26.99
AUD
Category: Classic Games
"According to Hoyle" is the card-table synonym for "Correct" --a definitive guide to the correct playing of all known card games, with full descriptions and explanations of rules and techniques for each game and its variations. B & W photographs throughout.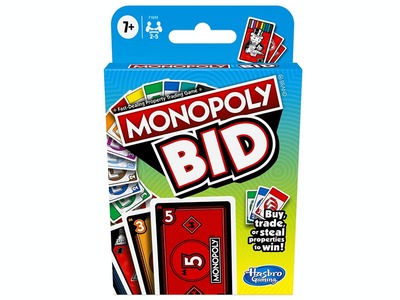 $14.99
AUD
Category: Card, Tile, & Dice Games
Get ready for an exciting quick-playing Monopoly card game! The Monopoly Bid game is a game of chance, luck, and strategy as players bid in blind auctions, pay with money cards, steal properties with Action cards, and change their luck with Wild cards. Played in rounds, everyone gets a chance to host an auction. When it's time to bid on a property, players choose how much money they want to risk. Then everyone shouts, "1, 2, 3, Bid!" and lays their money cards down. The player who bid the most money gets that property. Collect 3 property sets to win. The Monopoly Bid game is a great choice for game night, for parties, and as an indoor activity for kids 7 and up. ...Show more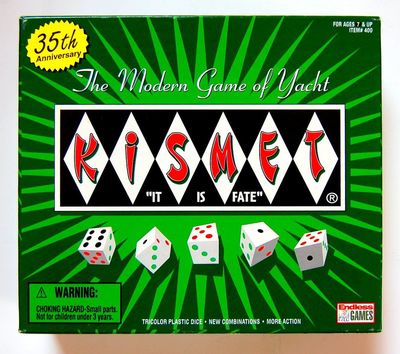 $29.99
AUD
Category: Board-Based Games
Players roll any or all dice one, two or three times attempting to obtain dice combinations fitting a scoring category. Players fill 15 scoring boxes and add bonuses for a total score. The player with the highest total score wins the game. Similar to Yahtzee. The difference in this game is that the die faces have three different colors. Five new ways to score are presented such as flush, full house (same color) and others. ...Show more