$32.99
AUD
Category: Jigsaws
From noted Jane Austen artist Jacqui Oakley, this whimsical 1000-piece puzzle brings her beautiful work to life and celebrates Austen's most-beloved novels. Featuring illustrations and information about Austen's most famous novels and characters like Elizabeth Bennet and Mr. Darcy from Pride and Prejudi ce, Emma and Mr. Knightley from Emma, Elinor and Margaret Dashwood from Sense and Sensibilty, and more, this puzzle, with its accompanying frameable poster, is perfect for both longtime fans and Austen newbies. ...Show more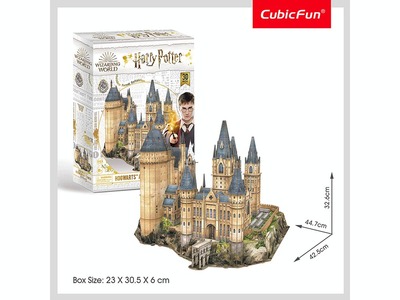 $69.99
AUD
Category: Jigsaws
Exquisite 3D prototype replication of Astronomy Tower, part of the famous school of Harry Potter. Made of pre-cut paper and 3-layers foam board. Easy to assemble. All pieces interlock precisely. Each Piece is Numbered and with an instruction manual. It will take you about 150-180 minutes. Build-up size: 44.7 x 42.5 x 32.6 cm. Ages 8+. ...Show more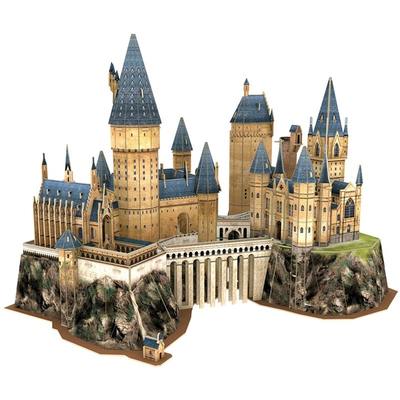 $69.99
AUD
Category: Jigsaws
The Hogwarts Castle 3D Puzzle is the ultimate gift for any fan of the magical wizarding world; Harry Potter! Recapture the magic of the Harry Potter stories with this beautifully detailed Hogwarts School Model kit. Create your very own magic as your assemble your own stunning Hogwarts Castle in the com fort of your own home and travel back to exciting scenes from the Harry Potter saga with this dramatic 3D model. Age: 8 years and up Product Dimensions: 45 x 33 x 33 cm Package Dimensions: 24 x 31 x 7 cm Number of Pieces: 197 3D Puzzle - Collect Them All Pop out the pieces, connect using tabs and holes Follow the easy-to use instructions (no tools or scissors needed) ...Show more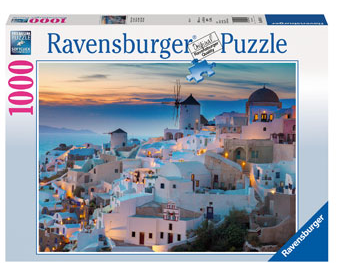 $32.99
AUD
Category: Jigsaws
Evenings in Santorini Puzzle 1000pc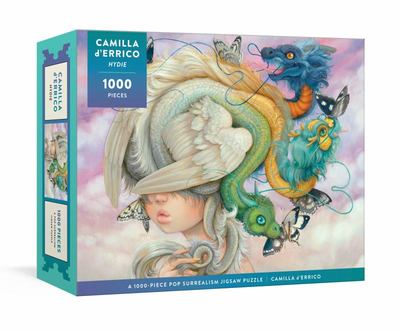 $34.99
AUD
Category: Jigsaws
The surreal and whimsical wonderland of renowned manga and Pop Surrealism artist Camilla d'Errico comes to brilliant life in this 1000 piece puzzle.   This puzzle features d'Errico's signature style, bringing fan favorite painting "Hydie" to life with vivid texture and color. Connect 1000 sturdy, prem ium-quality puzzle pieces to complete an 20 x 27-inch work of d'Errico's Pop Surrealist art. This jigsaw will delight a wide range of puzzlers and manga lovers looking to get offline and into a soothing groove. ...Show more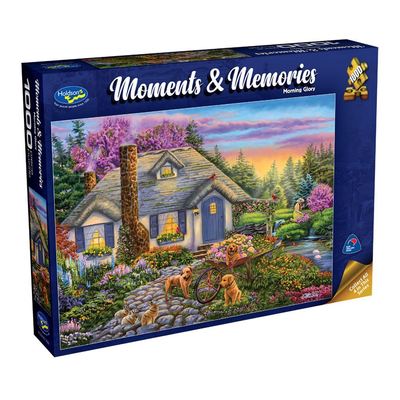 $32.99
AUD
Category: Jigsaws
Through his art, artist Cory Carlson "strives to capture a moment in time allowing us to take a journey in our minds each time we view it".  His use of soft colours and fine detail bring to life this collection of Moments & Memories Holdson 1000pc puzzles. Titles include: Feeding the Chickens, Fores t Feast, Morning Glory and Swan Creek Cottage. Each design sold separately. Collect all four titles. Age 8+ years. Made in New Zealand by Holdson. Approximate puzzle dimensions: 688mm x 493mm. Box size: 270mm x 370mm. ...Show more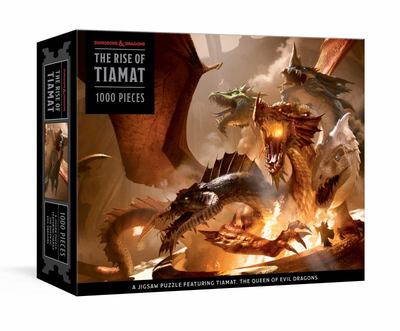 $34.99
AUD
Category: Jigsaws | Series: Dungeons & Dragons Ser.
Featuring Tiamat, the enormous five-headed dragon who seeks escape from imprisonment in the Nine Hells, this officially licensed Dungeons & Dragons jigsaw puzzle is a monstrous challenge for adventurers across the Realms. Breaking free from the Nine Hells, Tiamat makes her triumphant ascent to claim the Well of Dragons as her lair in this cover image from The Rise of Tiamat. This 1,000-piece puzzle has a finished size of 20 x 27 inches, promising hours of fun packaged in one sturdy box. ...Show more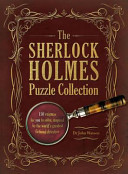 $27.99
AUD
Category: Jigsaws | Series: The\Sherlock Holmes Puzzle Collection
Lets you join the world's greatest fictional detective and use your own powers of deduction to solve these ingenious enigmas. This collection features all kinds of puzzles to suit all tastes and levels of logical skill - from 'elementary' to 'impenetrable'.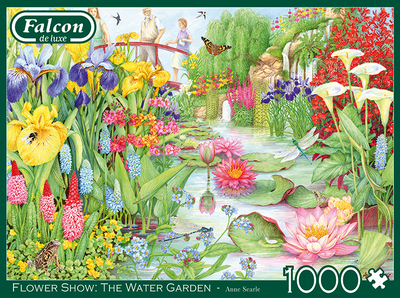 $32.99
AUD
Category: Jigsaws
Flower Show Water Garden 1000pce Anne Searle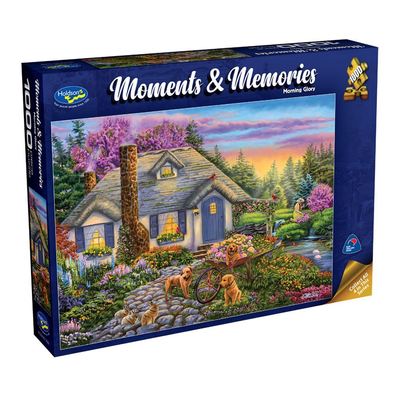 $32.99
AUD
Category: Jigsaws
Through his art, artist Cory Carlson "strives to capture a moment in time allowing us to take a journey in our minds each time we view it".  His use of soft colours and fine detail bring to life this collection of Moments & Memories Holdson 1000pc puzzles. Titles include: Feeding the Chickens, Fores t Feast, Morning Glory and Swan Creek Cottage Each design sold separately. Collect all four titles. Age 8+ years. Made in New Zealand by Holdson. Approximate puzzle dimensions: 688mm x 493mm. Box size: 270mm x 370mm. ...Show more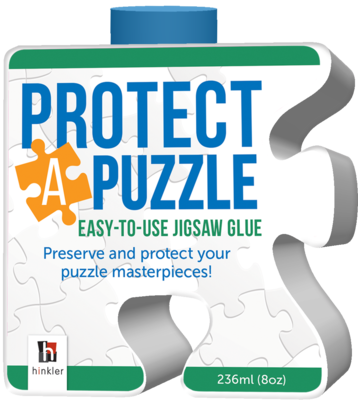 $14.99
AUD
Category: Jigsaws
Ever spent several absorbing hours putting together a fiendishly difficult jigsaw to create a visual masterpiece, only to have it falling apart or forced to be destroyed to go back into its box within a couple of minutes? Well never again! Protect-a-puzzle jigsaw glue allows you to preserve and displ ay your masterpiece for all to enjoy forever after. Whether you want to store it away or show off your handiwork within a frame this specialised glue has you covered. ...Show more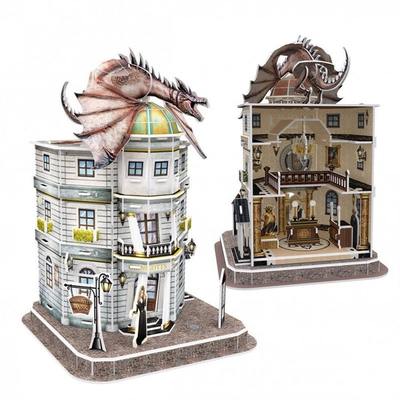 $15.99
AUD
Category: Jigsaws
For all fans of the magical wizarding world, Harry Potter, this intricately detailed 3D puzzle of Diagon Alley's famous financial establishment, Gringotts Bank makes the perfect gift! Create your very own fun and magic as your assemble your own impressive 3D model of the famous Gringotts Bank featuring the monstrous Ukrainian Ironbelly Dragon, in the comfort of your own home and travel back to exciting scenes from the Harry Potter saga. Age: 8 years and up Approx finished puzzle dimensions: 21 x 15 x 15 cms Approx package dimensions: 30 x 22 x 5 cms Number of Pieces: 74 No need for tools or scissors Complete with easy to follow instructions Perfect keepsake gift for any Harry Potter fan! ...Show more