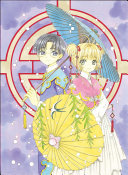 $52.99
AUD
Category: Manga
Cardcaptor Sakura brought a generation of readers to manga, and now it's back in a definitive collector's edition!Cardcaptor Sakura is one of the all-time classics of the magical girl genre, and the Collector's Edition will be the definitive version of the story, for both long-time fans and readers new to the story. The adventures of the plucky Sakura Kinomoto are as adorably thrilling as ever, as she tracks down the magical Clow Cards and plunges headlong into a world of sorcery beyond anything she could've imagined. ...Show more
$21.99
AUD
Category: Manga | Series: The\Witch and the Beast Ser.
Dive into Kousuke Satake's suave and explosive manga debut, about powerful women good and evil, featuring a story of vengeance in a stylish, art-deco urban wonderland that's one part Fullmetal Alchemist and one part Cowboy Bebop. Ashaf: a soft-spoken man with delicate features, a coffin strapped to his back, and an entourage of black crows. Guideau: a feral, violent girl with long fangs and the eyes of a beast. This ominous pair appear one day in a town in thrall to a witch -- a ruler with magic coursing through her tattooed body, who has convinced the townsfolk she's their hero. But Ashaf and Guideau know better. They live by one creed: Wherever a witch goes, only curses and disasters follow. They have scores to settle, and they won't hesitate to remove anyone in their way, be it angry mob or army garrison. A dark fairytale set in a steampunk world of magic and monsters, The Witch and the Beast will entice and entrap manga readers looking for their next fantasy action fix ...Show more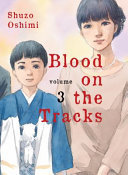 $29.99
AUD
Category: Manga | Series: Blood on the Tracks Ser.
The last days of summer creep toward a violent climax... Seiichi's family begins to fall apart in the wake of his cousin's accident, but nothing compares to the mental and emotional torture he undergoes as he tries to maintain some sense of self in the face of his mother's manipulations. Torn by his lov e for her, Seiichi is pushed to the breaking point and finds himself unable to speak, both literally and figuratively. The tension continues to build in Shuzo Oshimi's masterwork of understated psychological horror, as Seiichi falls further and further into the abyss of his mother's unraveling psyche. ...Show more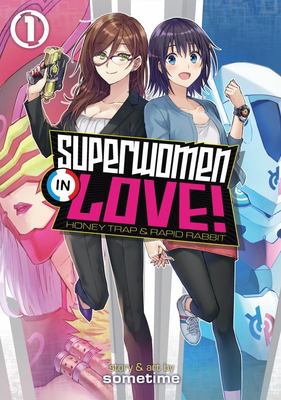 $28.99
AUD
Category: Manga | Series: Superwomen in Love! Honey Trap and Rapid Rabbit Ser.
Superhero action meets romantic hijinks in this yuri manga series about a heroine and the villainess who's fallen for her When the villainess Honey Trap defeats the superheroine Rapid Rabbit, she sees her nemesis' face for the first time...and falls head over heels in love Refusing to kill Rapid Rabbi t, Honey Trap is cast out of Antinoid, an evil organization with plans of world domination. Luckily, a kind soul takes her in: Rapid Rabbit herself Now Honey Trap and Rapid Rabbit have teamed up to take on Antinoid. Can Honey Trap defeat her old colleagues and seduce the heroine at the same time? ...Show more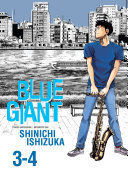 $38.00
AUD
Category: Manga | Series: Blue Giant Ser.
GIANT STEPS Dai is determined to become the best jazz player in the world, but dreams don't come easy-and a whole lot get broken on the way. While his music teacher Yui drills him relentlessly on technique and theory, Dai prepares to take his stand. Everyone at the school festival goes wild for rock and pop, but Dai takes the stage with tenor sax in hand. Does his solo jazz have what it takes to win over a hostile crowd? ...Show more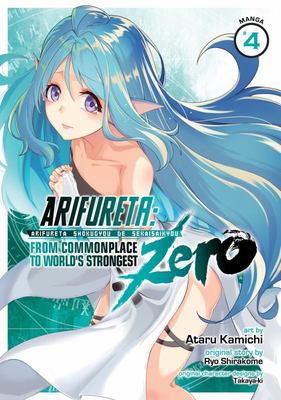 $29.99
AUD
Category: Manga | Series: Arifureta: from Commonplace to World's Strongest ZERO (Manga) Ser.
DIVINE RETRIBUTIONAn apostle of the false god Ehit descends upon the Liberators, prepared to inflict death and destruction without mercy. The Liberators came to the desert to recruit Naiz, the wielder of ancient spacial magics, but his refusal leaves them alone against an overwhelming foe. Do Oscar and Miledi have what it takes to survive the ruthless onslaught of a divine emissary? ...Show more
$29.99
AUD
Category: Manga | Series: Dai Dark Ser.
A wildly creative new manga series from the creator of Dorohedoro in which necromancy, space action, and dark humor collide Zaha Sanko's body has great and terrible powers-they say that possessing his bones will grant you any wish, even the desire to become ruler of the universe. But Sanko is still a t eenage dude with his own life, and he isn't about to let every monstrous lowlife in the galaxy rip him limb from limb. He and his skeletal buddy Avakian will use their dark powers to fend off any murder attempts while they search space for whomever put this curse on Sanko's bones...because killing them might end the madness. (And then Sanko can celebrate with his favorite spaghetti.) Don't miss this hilariously twisted and gruesome new series from the unique mind of Q Hayashida, creator of the manga and Netflix anime Dorohedoro ...Show more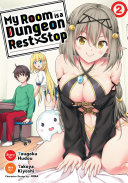 $27.99
AUD
Category: Manga | Series: My Room Is a Dungeon Rest Stop (Manga) Ser.
BUILDING A PARTY Touru has scored a super-cheap cheap apartment in Tachikawa, Tokyo--because its front door opens into a classic fantasy dungeon. But the number of roommates keeps increasing. Now a rare white slime and a sexy elf have moved in As the first human to ever level up, Touru is planning a s afer and easier way to grind more levels by breeding monsters, then defeating them remotely But things get real as Touru ventures into the dungeon and saves a mage from a fiendish beast ...Show more
$27.99
AUD
Category: Manga | Series: Made in Abyss Ser.
Don't miss this manga collection of over a dozen short Made in Abyss stories by a variety of creators Adventure awaits in this official anthology of short manga inspired by the best-selling series Follow Reg, Riko, Nanachi, and all of your favorites through these harrowing and hilarious tales of monst rous creatures, lost relics, and irresistible fluffiness. Experience the Abyss like you've never seen it before, through the eyes of different creators, each with their own take on this fascinating world and its characters ...Show more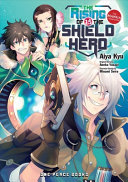 $26.99
AUD
Category: Manga
The long-awaited climax of the battle against the Spirit Tortoise has arrived With Ost's guidance, Naofumi and the others have descended deep into the Spirit Tortoise's body to face off against the mastermind behind it all. But will unexpected guests interfere?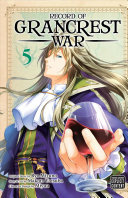 Record of Grancrest War, Vol. 5
by Ryo Mizuno; Makoto Yotsuba (Illustrator); Miyu (Designed by)
$14.99
AUD
Category: Manga | Series: Record of Grancrest War Ser.
Did someone call for a badass mage to stop petty nobles from squabbling and face the real threat--unbridled Chaos? In a world where the noble elite are supposed to fend off the threat of terrifying Chaos but instead engage in pointless, petty squabbles, young mage Siluca Meletes dreams of bringing justi ce to the land. Disaster strikes Siluca and Theo's plans. Their domain is devastated, their holdings scattered amongst other Lords, their allies forced to ally with the victors, and Theo stripped of his title and exiled. How can they rebuild after a near-total collapse? ...Show more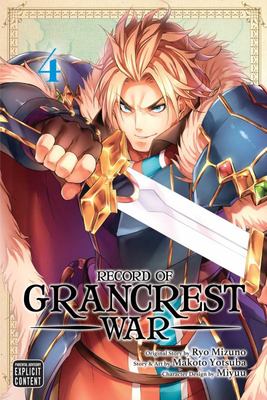 Record of Grancrest War, Vol. 4
by Ryo Mizuno (Created by); Miyuu (Designed by); Makoto Yotsuba
$14.99
AUD
Category: Manga | Series: Record of Grancrest War Ser.
Did someone call for a badass mage to stop petty nobles from squabbling and face the real threat--unbridled Chaos? In a world where the noble elite are supposed to fend off the threat of terrifying Chaos but instead engage in pointless, petty squabbles, young mage Siluca Meletes dreams of bringing just ice to the land. Siluca's political maneuvering has resulted in the worst-case scenario: all-out war! Her desperate plea for an alliance with Marrine Kreische, the leader of the Factory Alliance, has failed, so Theo must prepare for battle! Is there any way out for the duo, or will their enemies annex their territory and execute them? Time is short and the stakes are high! ...Show more